---
Social Media Marketing – YouTube Mobile Live Streaming: This Week in Social Media
February 12, 2017
No Comments
660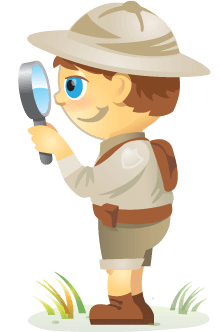 Welcome to our weekly edition of what's hot in social media news.
To help you stay up to date with social media, here are some of the news items that caught our attention.
What's New This Week
YouTube Expands Mobile Live Streaming and Launches Super Chat: YouTube rolled out mobile live streaming to "every creator with more than 10,000 subscribers" and announced that other creators will have it "soon." YouTube announced that mobile live streaming is built "directly into the YouTube mobile app" and has "all the same features as regular YouTube videos" such as search, the ability to find videos through playlists and recommendations, and protections from unauthorized use. YouTube began testing this new feature last June with a select group of creators.
YouTube also released Super Chat, "a new live stream monetization tool… [that] lets any fan watching a live stream stand out from the crowd and get a creator's attention by purchasing chat messages that are highlighted in bright colors and stay pinned to the top of the chat window for up to five hours." YouTube began beta testing Super Chat in January and has since opened it to creators in more than 20 countries and viewers in over 40 countries. A complete list of the eligibility requirements for Super Chat and the countries where it's currently available can be found on the YouTube Help page.
Pinterest Adds New Visual Discovery Tools: Pinterest introduced three new visual discovery tools "that turn any image into an entry point to finding more ideas" and make it "easier than ever to find ideas across Pinterest and from the world around you." These new tools include Lens, which uses your phone's camera to take a photo of an object and search Pinterest for related items that might interest you. Not only will Lens find "visually similar" items if you point your camera to specific items such as sneakers, it will also return outfit ideas with similar sneaker styles. Lens will also "find ideas related to constellations, galaxies and UFOs" if you point your camera to the night sky. Pinterest Lens is currently being beta tested on iOS and Android.
Pinterest also rolled out two new buttons, Shop the Look and Instant Ideas. The Shop the Look button is found on home and fashion pins and offers users "a new way to shop and buy products you see inside Pins." This new feature uses a combination of computer vision technology and human curation to surface a variety of related products and styles that users can buy on Pinterest with just one tap. The Instant Ideas button can be found on pins in the home feed and presents users with additional personalized pin recommendations in real time. The more frequently a user taps on one of these pins, the more refined and customized all future recommendations will be. Pinterest's new Shop the Look and Instant Ideas buttons are available now on iOS, Android, and the web.
LinkedIn Adds Option to Disable Comments on Long-form Articles: LinkedIn now allows publishers to directly manage comments on individual published articles on LinkedIn "at any time." LinkedIn's company blog states that this option is currently only available for long-form articles on the site. However, LinkedIn plans to add the option to turn off comments on all posts "soon." LinkedIn publishers can now also report, flag, or hide abusive or offensive comments on their LinkedIn articles. Users have been able to report posts in the past. This is the first time specific comments can be reported.
Our Take on Top News This Week
In this week's show from Friday, February 10, 2017, Michael Stelzner and guests discuss the top news in social media. Topics include details from Snap Inc.'s IPO disclosure (4:17), the rollout of YouTube's SuperChat and mobile live streaming (8:15), and Pinterest's new visual discovery tools (22:40). Subscribe to future shows here.
More News to Note
YouTube Glitch Falsely Drops Channel Subscriber Numbers: The Next Web reports that "YouTube has been affected by a massive glitch which is causing channels to lose huge chunks of subscribers in a matter of minutes." As individual viewers unsubscribe from a channel, YouTube seems to be "falsely" removing two subscribers from the account. This error "essentially allows trolls to repeatedly subscribe and unsubscribe from channels… [and cause] massive drops in the total subscription count."
YouTube Adds Double-tap Function to Move Ahead or Backward in Videos: As part of the latest update to the YouTube mobile app, the platform rolled out a new feature that allows users to double-tap on the left or right side of their screen to move ahead or back in videos by 10 seconds. The Next Web reports that this functionality only works when the video is in full-screen mode and it's currently available in the latest versions of the YouTube app for both iOS and Android.
YouTube now lets you double-tap on videos to skip ahead or go back 10 seconds https://t.co/slraAOhGKk pic.twitter.com/79RHpgDsy4

— The Next Web (@TheNextWeb) February 4, 2017
Facebook Updates Policies, Resources, and Tools for Combating Discrimination in Advertising: In November, Facebook scaled back marketers' ability to exclude ad viewers based on "ethnic affinity" when promoting "industries that have a history of racial discrimination" such as housing, employment, or credit opportunities. Facebook also committed to developing tools and policies that clearly define and prohibit discriminatory advertising practices on its site. After collaborating with policymakers and civil rights leaders, Facebook drafted new advertising policies that "make [its] existing prohibition against discrimination even stronger" and rolled out new educational resources for advertisers. Facebook also introduced stronger enforcement tools such as new technology that quickly detects and responds to discrimination violations.
Facebook Adds Weather Tool to Desktop and Mobile Apps: Facebook introduced "a useful new feature that puts a full weather forecast inside its mobile app and desktop site." The new weather tool is powered by Weather.com and replaces Facebook's short "weather greeting" previously found at the top of the news feed each morning. TechCrunch reports this new feature has been rolled out to 95% of Facebook's global population "as of this week" and can be found on the news feed or within the More menu within the mobile app. Facebook is currently testing additional notifications and more detailed greetings and expects to make these more widely available by the end of the month.
Facebook can now replace your weather app https://t.co/x8oakLCKib by @sarahintampa

— TechCrunch (@TechCrunch) February 8, 2017
Facebook Rolls Out Community Help: Facebook expanded Safety Check to include Community Help, a new tool that allows users to "find and give help and message others directly to connect after a crisis." The Facebook Newsroom site states that Community Help posts can be viewed by category and location, which makes it easier for people to find the help they need. Facebook is initially rolling out Community Help "for natural and accidental incidents" happening in the U.S., Canada, Australia, New Zealand, India, and Saudi Arabia "for the first couple of weeks." The feature will eventually be available to all countries and additional types of incidents as Facebook learns more about how people use the product.
Upcoming Social Media News Worth Following
Twitter Plans Update to Collapse Abusive and Low-quality Tweets: Twitter will roll out three new ways to help users manage abusive, low-quality tweets and accounts. These updates to Twitter Safety include the ability to stop the creation of new abusive accounts and offers "safer search results" that omit sensitive content and tweets from blocked or muted accounts. Twitter also developed a new way to identify and collapse potentially "abusive or low-quality replies" such that only "the most relevant conversations" are brought forward in your timeline and replies. Twitter announced that these changes should be available to users "in the coming weeks."
We're working hard to make Twitter safer.

Here's an update on some changes we're introducing today: https://t.co/RFRMIczsFf

— Twitter Safety (@TwitterSafety) February 7, 2017
Creative Commons Beta Tests New Photo Search: Creative Commons is beta testing a new feature that allows users to "search across a variety of open content through a single interface… by license type, title, creator, tags, collection, and type of institution" and offers easy "one-click attribution" with pre-formatted copy. The new CC search also provides social features such as the ability to create and share lists, add tags and favorites, and save searches. Creative Commons hasn't announced when a final product is expected to be released.
Medium Announces Upcoming Subscription Service: Medium will officially launch the first version of its new subscription service in Q1 2017. Earlier this year, Medium announced plans to move away from an ad-driven publishing model and roll out a compensation model for its writers and creators "based on the value they're creating for people." TechCrunch reports that a subscription service could help develop an additional revenue stream apart from advertisements and build a different business model for publishers. Medium hasn't yet provided additional detail on how much these subscriptions will cost and what they'll include.
.@ev officially announces @Medium will launch subscriptions in Q1 2017 @upfrontsummit pic.twitter.com/lWyOO875K4

— Matthew Ball (@ballmatthew) February 3, 2017
Some Interesting Studies to Note:
The Effects of Firm-generated Content in Social Media on Customer Behavior: A new study published in the Journal of Marketing examines the effects social media content has on consumer spending, cross-buying, and profitability. It also examines the effectiveness of social media marketing campaigns on sales when combined with television and email campaigns. Using data from several large retailers with multiple locations in the U.S., this report found that "highly engaging" posts have the greatest impact on consumer spending. Retailers that published highly engaging social media posts reaped the benefits of more in-store sales.
The Marketing Land #Hashtag Bowl Study: Marketing Land's sixth annual #Hashtag Bowl study tabulated all television ads shown during Super Bowl LI and found that only 30% included a hashtag. This is a significant change from last year when 45% of Super Bowl ads used a hashtag and is a huge drop from the all-time high of 57% of ads in 2014. Meanwhile, 41% of ads displayed the advertiser's URL, which indicates a strategy shift from driving social media "likes" and "follows" to driving website traffic. The study also revealed that "Twitter barely beat Facebook and Instagram as the most-mentioned social network, though neither was explicitly mentioned often."
LinkedIn Workforce Report February 2017: LinkedIn kicked off a new monthly report that will illustrate "how much hiring is increasing or decreasing across the U.S., cities, and industries; which skills cities need most; and where workers are moving to and from." For example, this month's LinkedIn Workforce Report highlights a year-over-year 11.4% increase in hiring across the U.S. in January 2017 versus January 2016 and shows which cities are gaining the most workers or have the highest "skill gaps." These findings are based on LinkedIn's wealth of data from personal profiles, company pages, and job listings posted on its site and are focused on U.S. workforce trends only.
What do you think of mobile live streaming on YouTube? Have you checked out the new Shop the Look and Instant Ideas buttons on Pinterest? Please share your comments below.