---
Social Media Marketing – Snapchat Marketing Features, Facebook Video Covers, and Twitter Changes
June 17, 2017
No Comments
391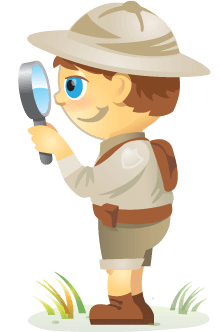 Welcome to this week's edition of the Social Media Marketing Talk Show, a news show for marketers who want to stay on the leading edge of social media.
On this week's Social Media Marketing Talk Show with Michael Stelzner, we explore new Snapchat marketing features, Facebook page video covers, Twitter changes, and other breaking social media marketing news of the week!
Watch the Social Media Morning Talk Show
If you're new to the show, click on the green "Watch replay" button below and sign in or register to watch our latest episode from Friday, June 16, 2017.
For this week's top stories, you'll find timestamps below that allow you to fast-forward in the replay above.
Snapchat Introduces New Self-Serve Ad Manager Tool and Certified Partners Program: Snapchat rolled out the Snap Publisher tool for building vertical video creative. Snapchat also announced that its self-serve Ad Manager tool is now officially available and it's launching a Snapchat Certified Partners program "to connect advertisers to trained third-party ad tech tool providers." (6:26)
Snapchat seduces advertisers with new self-serve tools and certified partners https://t.co/nIZfjG60fD pic.twitter.com/7aUhS0QLgO

— TechCrunch (@TechCrunch) June 13, 2017
Facebook Expands Video Cover Images to More Pages: Facebook began testing the ability to upload videos as cover images on pages in April and is now expanding this feature to more pages. According to a pop-up notification, admins may use a 20- to 90-second video that's at least 820 x 312 pixels in place of a standard cover image. Adweek notes that "cover videos auto-play and auto-loop" and are automatically muted. An option to view the videos with sound can be found on the bottom right-hand corner of the video. (23:07)
Twitter Rolls Out a New Look Across the Mobile and Desktop Interfaces: Twitter introduced a new series of updates across its mobile apps and web interface that features a new, streamlined look; the ability to open links and other websites from within the platform; intuitive icons; and more. These changes are rolling out across twitter.com, Twitter for iOS, Twitter for Android, TweetDeck, and Twitter Lite "over the coming days and weeks." (36:50)
So fresh. So clean. So live.

Check out our new look. 👀👇https://t.co/ClWbwi8CEH pic.twitter.com/nR27POQkEi

— Twitter (@Twitter) June 15, 2017
Twitter Powers Direct Messages With Smart New Action Buttons: Businesses can now attach smart new action buttons to Twitter messages that "make it easy for people to take actions outside of the Direct Message conversation – like composing a Tweet, following an account, or opening a website within the Twitter app." These new buttons are rolling out this week to Twitter iOS and Android apps and Twitter's desktop web clients. (41:12)
Now it's easier for bots in Direct Messages to ask people to Tweet, follow an account or open a web page. https://t.co/ud1GLM7haY

— Twitter Marketing (@TwitterMktg) June 13, 2017
Twitter Tests Dedicated Module for What's "Happening Now": Twitter is testing a new way to showcase what other users on the service are talking about at the top of select users' timelines. The new feature includes a label that reads "happening now" and features a carousel of small Twitter cards, "each representing a different current event or conversation happening on Twitter." (43:22)
A new Twitter test puts a bunch of current events across the top of user timelines https://t.co/zPxfoFMliM pic.twitter.com/zZuzNjcgAR

— Recode (@Recode) June 13, 2017
Facebook Rolls Out Two New Ad Campaign Tools for Marketers: Facebook introduced two new solutions "that can help grow your business." The first tool is called Valued Optimization, which "enables advertisers to optimize their ad campaigns based on purchase value data passed through the Facebook pixel." The second is value-based Lookalike Audiences, which allows marketers to reach new people who look like their highest-spending customers.
Facebook Rolls Out New GIF Icon to All Users Worldwide: Facebook rolled out a new button that makes it simple and easy to search and attach GIFs directly in the comments box to all Facebook profiles. TechCrunch notes that the GIF button also displays the top "trending GIFs" just as it does in Messenger. Facebook began testing the new GIF comment button with content from services such as Giphy and Tenor in March 2017. This new feature is now available to "all people on Facebook globally." (47:14)
Facebook Adds Page Star Ratings to Business Ads: Facebook is running a test that allows certain business pages to include their four- and five-star rating results within their ads. Adweek reports that "only ratings of four stars and above will be shown in ads and pages that are part of the test group can easily opt out via their page settings."
Facebook Is Testing the Addition of Pages' Five-Star Ratings Results to Businesses' Ads: https://t.co/mzbZDgcg8O #facebook pic.twitter.com/TzwzlsNSZk

— Social Pro Daily (@SocialProDaily) June 13, 2017
Facebook Expands Monetization Opportunities on Instant Articles: Facebook started testing ad units in the related articles section at the bottom of Instant Articles in late March. This week, Facebook announced that it's "opening the test to all publishers on Instant Articles."
Facebook Shares "Highlights" for Personal Profiles: Facebook now provides select users with "Highlights From This Week" on their personal profiles. This new feature is found in Notifications and includes photos of the user's top commenters and the number of reactions, likes, and comments generated by their posts in the past week. This new alert also encourages users to "continue sharing with friends" by creating more posts on Facebook. There hasn't been an official announcement yet about this new feature from Facebook. (54:05)
Facebook Allows Multiple Dates and Times for Recurring Events: Facebook makes it easier to schedule multiple dates and times within an event with a new Add More Dates and Times option. This was recently discovered in the event-creation process. This feature doesn't appear to be widely available to all page admins and event creators at this time.
Facebook Tests Related Live Video Recommendations: Facebook is experimenting with a new feature that suggests related Live videos after a broadcast has ended. Like with mid-roll ads, the broadcaster doesn't appear to have any control over which videos are suggested nor the source from which they originate. (56:43)
Instagram Releases Archive Feature to All Users: Instagram widely released Archive, a new feature that allows users to move posts that have been shared previously on the platform into a private folder visible only to them. Instagram Archive is available to all users as part of the latest version of the Instagram app on both iOS and Android.
Instagram Makes Sponsored Content More Transparent: Instagram will start rolling out a new "Paid partnership with" tag that's intended to clearly identify sponsored posts and stories on the platform. This new feature is expected to be available to Instagram marketers in the "coming weeks." Instagram also plans to release an official policy and guidelines around paid partnerships on the site that are expected to be similar to Facebook's current practices.
Apple Rolls Out Analytics to Podcast App: A new version of Apple's podcast app will provide creators and advertisers with basic analytics such as when listeners played an individual episode, what part they listened to, and what parts they skipped or stopped listening to altogether. Recode notes that prior to this update, Apple had provided "almost no data about podcast listening behavior" and "almost no feedback" on podcast advertising.
Apple is going to let podcast creators — and advertisers — see what listeners actually like https://t.co/BqKCyQFw8i pic.twitter.com/KlTypmZo2j

— Recode (@Recode) June 10, 2017
.
Facebook Messenger's M Now Offers Suggestions in Both English and Spanish: Facebook announced that "M Suggestions will be available in both English and Spanish, to all Messenger users in the United States."
New Google Technology Enables Any App to Have the Power of Object Recognition: Google now enables any app to have the power of object recognition with the release of MobileNets, "a set of machine vision neural networks designed to run directly on mobile devices."
Facebook Allows Verified Pages to Promote a Facebook Live Video During a Broadcast: Facebook rolled out the ability for verified pages to promote a Facebook Live video during the broadcast. Previously, it was only possible to promote a live video with ads after the broadcast ended. (1:02:46)
Facebook Gives Advertisers More Control Over Ad Placements: In addition to giving advertisers the ability to opt out of having their ad appear in certain placements and against specific types of content, Facebook announced that it will launch more ad controls and make existing ones even easier to use "over the next few months." These new tools will include Pre-Campaign Transparency, which entails "upfront, publisher-level transparency across the Audience Network, Instant Articles and in-stream ads on Facebook." Facebook also plans to make the block process even easier and "allow advertisers to specify the types of placements (e.g., in-stream or native and interstitial) they want their video campaigns to run in through a simple opt-out.
Apple Shares More Details About Business Chat: Last week, Apple introduced Business Chat, "a powerful new way for businesses to connect with customers directly from within iMessage." Marketing Land offers insights into the number of "innovative features" and advantages Apple Business Chat has over Facebook and Microsoft, which boast established chat services.
Snap Inc. Reportedly Develops Second-Generation, AR-Enabled Spectacles: Snap Inc. is developing a second generation of Spectacles. TechCrunch reports that "it seems increasingly likely that Spectacles II will ship with augmented reality features built in.
Snap is developing a second version of Spectacles which may include augmented reality https://t.co/L3Ikm9eIi2 pic.twitter.com/Eie5JSjqAL

— TechCrunch (@TechCrunch) June 12, 2017
Want to catch our next show live? Click here to subscribe or add our show to your calendar.