---
Social Media Marketing – New Instagram and Messenger Ad Features, and LinkedIn Native Video
July 15, 2017
No Comments
310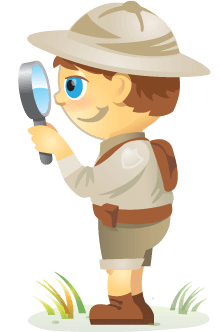 Welcome to this week's edition of the Social Media Marketing Talk Show, a news show for marketers who want to stay on the leading edge of social media.
On this week's Social Media Marketing Talk Show with Michael Stelzner, we explore new Instagram and Messenger ad options with Amanda Bond, new LinkedIn features with Viveka von Rosen, and other breaking social media marketing news of the week!
Watch the Social Media Marketing Talk Show
If you're new to the show, click on the green "Watch replay" button below and sign in or register to watch our latest episode from Friday, July 14, 2017. The Social Media Marketing Talk show will be taking a break next week. Our next show will be on Friday, July 28, 2017.
For this week's top stories, you'll find timestamps below that allow you to fast-forward in the replay above.
Facebook Expands Messenger Ads to All Advertisers Globally: After successful beta testing in Australia and Thailand, Facebook is gradually expanding display ads in Messenger to all advertisers around the globe. These ads will be shown in the Home tab of the Messenger mobile app and can be purchased in Ads Manager and Power Editor. TechCrunch reports that the ads' placements will depend upon "how many threads a user has, the size of their phone's physical screen and the pixel density of the display." (4:27)
Facebook Tests Custom Audiences Based on Instagram Business Profiles: Adweek reports that "Facebook is testing the ability for brands to create custom audiences based on engagement with Instagram business profiles." Although Facebook hasn't officially announced this new product, a Facebook Help Center page confirms it's a test and provides details on how to set up this type of custom audience. (12:26)
Facebook Is Testing Custom Audiences Based on Engagement With Instagram Business Profiles: https://t.co/JE2QPdprXC #facebook #instagram pic.twitter.com/XLpPSWQzWS

— Social Pro Daily (@SocialProDaily) July 10, 2017
LinkedIn Allows Users to Natively Upload Autoplay Videos and Provides Job Stats on Viewers: LinkedIn is testing a new feature with a "small number" of mobile app users in the U.S. that enables them to natively upload videos that automatically play with the sound off in the feed. In addition to providing typical stats on these videos such as views, likes, and shares, LinkedIn will also provide basic employment information about viewers such as "the companies where they work and their job titles." LinkedIn plans to roll out the video-sharing feature for mobile and desktop to all users worldwide "in the coming months." (18:58)
LinkedIn Adds New Features to the Notification Tab: LinkedIn rolled out a number of improvements to the Notification tab on both desktop and mobile. These include a daily rundown of the top news and headlines of the day, weekly notifications on how many people have found you from a LinkedIn search, greater customizations, and more "coming soon." (24:13)
LinkedIn Tests New Feature Matching Users With Possible Mentors: LinkedIn is testing a new, free service for its members "that will match them with other professionals who can give them that much-needed career advice." (26:04)
.@LinkedIn is testing a new feature that matches you with a mentor https://t.co/fghfecsjKy pic.twitter.com/j4q8VGC7c0

— Fast Company (@FastCompany) July 11, 2017
LinkedIn Rolls Out a Refreshed Look for LinkedIn Campaign Manager: LinkedIn introduced "a newly designed look and flow" to its ad campaign management experience. The refreshed layout will feature contextual tips and best practices at each step, a simpler workflow, easier asset management, and improved content organization. These changes will begin rolling out "over the next few weeks." (29:42)
Facebook Introduces Live Video to Virtual Reality App, Spaces: Facebook announced that broadcasters can share live video on Facebook from its virtual reality app, Spaces. Facebook notes that the live component of Spaces will have much of the same audience interactions and commenting functionality as any typical Live broadcast with the added ability to "see a stream of friends' comments and… pull out your favorites as physical objects that everyone in the space can interact with." Facebook plans to continue adding new features to the experience over time.
Posted by Facebook on Tuesday, July 11, 2017
Google Adds Direct Booking Feature to Google Maps and Search: Google introduced the ability to book appointments at spas and salons across the U.S. directly on Google Maps or search. Users have the option to use a new Book button found on business listings or access this feature through the Reserve with Google site.
Twitter Adds Muting Tool for Notifications: Twitter rolled out new tools to mute notifications from newly registered accounts and accounts you don't follow or that don't follow you. Twitter previously added anti-abuse measures such as the ability to silence certain users and filters for Direct Messages.
Now you have even more control over your notifications. Mute accounts that don't follow you, new accounts, and more. https://t.co/UapP6DtTtY pic.twitter.com/RcBQGx219k

— Twitter Safety (@TwitterSafety) July 10, 2017
Facebook Improves Account Overview Tab in Ads Manager: Facebook expanded the Account Overview tab for ad accounts in Ads Manager. Adweek reports that "Ads Manager users can now customize their key performance indicators on the different dashboards they have created." Facebook hasn't yet confirmed any details about this update or if it's available to all advertisers.
Did Facebook Beef Up the Account Overview Tab in Ads Manager? https://t.co/0FQtekBuAC #facebook pic.twitter.com/sw54rtNGe3

— Social Pro Daily (@SocialProDaily) July 12, 2017
Facebook Plans to Test Paid Subscriptions Within Instant Articles: Digiday reports that Facebook is exploring the ability to allow users to subscribe to publications through Instant Articles using metered paywalls and a freemium model similar to The New York Times, Wall Street Journal, and The Economist. Concrete details such as revenue shares, delivery, and a rollout timeline haven't yet been determined. However, Digiday notes that "Facebook aims to test [this new subscription model] with a small group of publishers at the end of the year and expand [it] to others in 2018."
Facebook has been trying harder to win over publishers frustrated with monetizing their content on the platform. https://t.co/HSyAvccqbS

— Digiday (@Digiday) July 10, 2017
Google Rolls Out Backup and Sync for Google Photos and Google Drive: Google rolled out Backup and Sync, "a simpler, speedier and more reliable way to protect the files and photos that mean the most to you." Google notes that this new tool replaces the existing Google Photos desktop uploader and Drive for Mac and PC and is now integrated with the Google Photos desktop uploader. It's intended for consumer users only. Google plans to roll out a similar solution called Drive File Stream "over the coming weeks" for enterprise-level G Suite users.
India Surpasses the U.S. in Facebook Usage: The Next Web reports that the latest figures for Facebook show that India has overtaken the United States in becoming the platform's "largest country audience." However, Facebook denied this reports, saying that "India has 201 million active users and retains the second place after the US."
India overtakes the USA to become Facebook's top country https://t.co/w8HiJCghVE pic.twitter.com/uGW0Ls9N6f

— TNW (@TheNextWeb) July 13, 2017
Want to catch our next show live? Click here to subscribe or add our show to your calendar.