---
Social Media Marketing – Instagram Stories Updates, Pinterest Visual Search Ads, and the New Google Lens
May 20, 2017
No Comments
576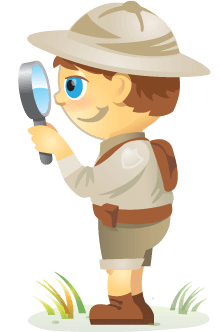 Welcome to this week's edition of the Social Media Marketing Talk Show, a news show for marketers who want to stay on the leading edge of social media.
On this week's Social Media Marketing Talk Show with Michael Stelzner, we explore Instagram Stories updates with Sue B. Zimmerman, Pinterest visual search ads with Alisa Meredith, the new Google Lens, and more breaking social media marketing news from the week!
Watch the Social Media Morning Talk Show
If you're new to the show, click on the green "Watch replay" button below. Sign in or register to watch our latest episode from Friday, May 19, 2017.
For this week's top stories, you'll find timestamps below that allow you to fast-forward in the replay above.
Instagram Introduces Face Filters and Other Creative Camera Tools: Instagram pushed out face filters and other camera effects to its mobile app this week. Following a concept similar to Snapchat Lenses, Instagram's new augmented reality face filters offer "an easy way to turn an ordinary selfie into something fun and entertaining." Instagram initially rolled out eight face filters, which include "math equations swirling around your head… [and] furry koala ears that move and twitch." Users can simply open the camera and tap on the new face icon on the bottom-right corner to find these new filters. (7:14)
.
Instagram also rolled out more creative tools for the camera. These include a new Rewind mode that allows users to "make videos that play in reverse," the ability to add hashtags and hashtag stickers to Instagram stories, and an eraser brush that allows users to "erase other things [they've] drawn and play around with removing color" in photos and videos.
These updates are currently available as part of Instagram version 10.21 for iOS and Android.
Instagram Tests Location Stories: TechCrunch reports that "Instagram is testing a new Location Stories feature that compiles publicly shared Instagram Stories posts tagged with a location stickers." Instagram location stickers, which debuted in December, allow users to add a business, landmark, neighborhood, or city name to their story videos and photos. Initially, these tagged posts could only be seen by people watching a specific person's story and wouldn't appear on the location's Instagram page. With this new feature, users can now visit the Instagram page for a business, landmark, or city and watch a slideshow of stories that were publicly posted with that location sticker. (21:04)
.@Instagram is testing location Stories #TCDisrupt pic.twitter.com/JbyTdi5bj2

— TechCrunch (@TechCrunch) May 16, 2017
Pinterest Brings Visual Search Technology to Ads: Pinterest is starting to apply its visual search technology and discovery tools to its base of advertising content. With this new offering, Pinterest can "make [a brand's] Promoted Pins even more effective" and connect pinners with "the ideas they love most… in the most personalized and relevant way to date." (25:44)
Pinterest for Business Adds New Metrics Icon to Brand Pins: Pinterest added a simple stats icon on each pin that gives marketers a preview of that pin's total engagements and other valuable metrics right on the pin. This new feature is currently limited to brands with a Pinterest for Business profile. (33:36)
Google Unveils Google Lens: Google unveiled Google Lens, an upcoming computer vision and AI technology that will enable smartphone cameras not only to "see what you see, but … also understand what you see to help you take action." (36:04)
With Google Lens, your smartphone camera won't just see what you see, but will also understand what you see to help you take action. #io17 pic.twitter.com/viOmWFjqk1

— Google (@Google) May 17, 2017
Google Rolls Out New Sharing Features for Google Photos: Google added "new ways to help you share and receive the meaningful moments in your life" with Suggested Sharing and Shared Libraries for Google Photos. Both features are rolling out to Android, iOS, and web "in the coming weeks." (41:37)
Google Expands Google Assistant to More Devices and Adds More Capabilities: At the Google I/O Developers Conference this week, Google announced several new updates coming to Google Assistant, the company's virtual personal assistant. These updates include an expansion to more devices including iPhones, becoming more "conversational," and the ability to "help you do even more" in your home. (43:32)
Facebook Rolls Out Two New Updates to Pages: In a Facebook Live broadcast of The Social Scoop, Mari Smith shared that Facebook page admins can now see the number of saves for each page post, then "create custom audiences of people who have saved [their] posts and retarget them with different content." Mari also shared that page admins now "select five featured photos" just like with personal profiles.
Facebook and Instagram Mark Mother's Day With Thankful Reaction, Personalized Cards, and More: Facebook rolled out the ability to create and send personalized cards on mobile, themed masks and frames in the Facebook Camera, and a temporary "thankful" reaction in honor of Mother's Day. In addition, Instagram rolled out a set of new stickers to help "celebrate the mothers in your life."
Twitter Gives Users More Control Over Personalization and Data Settings: Twitter is rolling out several updates "in the coming days" that will give users greater and more granular control over how their personal information is used by Twitter and accessed by its advertisers and partners.
We're updating our Privacy Policy and building new data controls.
https://t.co/ER2YmKhhmS https://t.co/tMHL5Qr3d1

— Twitter (@Twitter) May 17, 2017
Snapchat Releases Three New Ad Products With Lenses and Geofilters: Snapchat expanded its ad offerings with three new products: World Lenses, Audience Lenses, and Smart Geofilters. Snapchat's Lenses and Geofilters are already popular and "heavily used" creative tools within the app, which makes them appealing to potential advertisers.
Facebook Adds More Color Options for Status Updates: Facebook expanded the range of background color options for status updates.
Facebook Reduces Click Bait Headlines in the News Feed: Continuing its efforts to reduce misleading or sensational headlines in the news feed, Facebook rolled out three updates that will help users "see even fewer clickbait stories in their feeds and more of the stories they find authentic." Facebook notes that "posts with clickbait headlines will appear lower in News Feed" and publishers that rely on this tactic "should expect their distribution to decrease." However, most pages should not be affected by this update.
Facebook Bans Misleading Uses of Live Video Format: Facebook added a section to its Live API Facebook Platform Policy that prohibits the use of the Live API to publish only images or stream polls associated with "unmoving or ambient broadcasts." TechCrunch reports that "videos that violate the policy will have reduced visibility on Facebook, and publishers that repeatedly break the rule may have their access to Facebook Live restricted."
Facebook cracks down on fake live videos https://t.co/tihruhIJW6 pic.twitter.com/DUSE3xrjE9

— TechCrunch (@TechCrunch) May 16, 2017
Twitter Updates Terms and Conditions for Conversion Tracking: Twitter announced via email that "starting June 17, the Twitter website tag will rely on the Digital Advertising Alliance's consumer choice tool and other ways to opt-out described here." Site owners must update the privacy policy to notify their users of this new opt-out process.
Pinterest Announces Free Webinar Series on Promoted Pins: Pinterest is offering four free webinars aimed at helping businesses and brands "get the most out of Promoted Pins." This series will cover "everything from the basics of getting started to the nitty gritty of ad formats, creative best practices, optimization strategies and more." Dates and times for each webinar are shared on the Pinterest for Business site.
Legitimate Negative Online Reviews Are Now Protected by Law: A new federal law in the United States, called the Consumer Review Fairness Act, protects consumers who write negative customer reviews online. This law went into effect on March 14, 2017 and American businesses must now comply with its provisions.
YouTube Removes Subscriber Limit for Going Live on Mobile Devices: YouTube has supposedly lifted all subscriber requirements for broadcasting live from a mobile device. The Verge reports that this news is high speculative and hasn't yet been confirmed by YouTube nor Google. This change also doesn't appear to be widely available to all users.
YouTube is letting more people live-stream from their mobile https://t.co/3oIGqGktDd pic.twitter.com/Og3pomMyBu

— The Verge (@verge) May 18, 2017
Amazon Announces Upcoming "Notifications for Alexa" Feature: Amazon now offers opt-in notifications "that will keep you updated on skills of your choice" and new shopping updates on most devices with Alexa. A handful of companies such as AccuWeather, the Washington Post, Just Eat, and Life360 will be among the first to update their skills with notifications, "giving Alexa the capability to alert customers with information that's important to them."
Crowdcast Allows Hosts to Invite Guests From the Mobile App: Crowdcast mobile now allows hosts to invite people on the screen from the mobile app.
Want to catch our next show live? Click here to subscribe or add our show to your calendar.
Recommended Posts
September 27, 2023
September 26, 2023