---
Social Media Marketing – Instagram Live Replays, Periscope Super Hearts, Snap Map, and Pinterest Lens Camera Updates
June 24, 2017
No Comments
410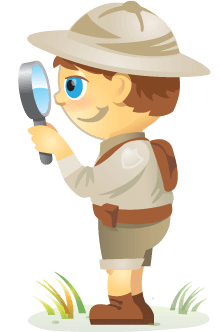 Welcome to this week's edition of the Social Media Marketing Talk Show, a news show for marketers who want to stay on the leading edge of social media.
On this week's Social Media Marketing Talk Show with Erik Fisher and Kim Reynolds, we explore Instagram live replays with Jeff Sieh, Periscope super hearts with Luria Petrucci, Snapchat's Snap Map with Shaun Ayala, Pinterest Lens Camera tools with Alisa Meredith, and other breaking social media marketing news of the week!
Watch the Social Media Morning Talk Show
If you're new to the show, click on the green "Watch replay" button below and sign in or register to watch our latest episode from Friday, June 23, 2017.
For this week's top stories, you'll find timestamps below that allow you to fast-forward in the replay above.
Periscope Launches Super Hearts and Announces the Super Broadcaster Program: Periscope rolls out super hearts, a new paid form of commenting that allows viewers to celebrate and support their favorite broadcasters. Viewers can purchase an in-app currency through the iOS App Store or Google Play Store and use the "coins" to buy and send live broadcasters super hearts. Each super heart is worth a different value and contributes to a broadcaster's overall "star balance." Periscope also announced its new Super Broadcaster Program, which allows approved broadcasters to exchange their star balance for cash. The new program is currently only available in the U.S., but it's expected to roll out internationally "soon." (6:20)
Instagram Stories Reaches 250M Daily Active Users and Adds Live Video Replays: Instagram introduced the ability to share live video replays to Instagram Stories for 24 hours with a new Share button found at the bottom of the screen once a broadcast ends. Instagram also announced that Stories now boasts 250 million daily active users, which is "up from 200 million in April, 150 million in January and 100 million in October after launching the Snapchat Stories clone in August." (26:00)
Snapchat Rolls Out Snap Map: Snapchat built "a whole new way to explore the world" with Snap Map. Snap Map gives users the option to share their current location and location-based content with one another when the app is opened. Snap Map is rolling out globally to all users. (38:10)
Time Warner Agrees to Create Original Programming and Ad Revenue for Snapchat: Time Warner and Snap Inc. announced a new deal valued at about $100 million that will increase both ad spending and original, made-for-Snapchat programming over the next two years. The shows are expected to span a wide range of genres including scripted dramas, daily news shows, comedy, and more. TechCrunch also reports that Time Warner is investing in Snap ads from its other properties like HBO, Turner, and Warner Bros. (43:38)
Time Warner will spend $100M on Snapchat original shows and ads https://t.co/LS7tzKbRFy pic.twitter.com/P4bRegGMd8

— TechCrunch (@TechCrunch) June 20, 2017
Pinterest Updates Lens Camera Tools and Features: Pinterest rolled out a "fresh look for Lens" with "more helpful tools and a newly heightened sense of style." These new tools include new zoom and focus features that allow users to "pinpoint exactly what [they]'re looking for" in a photo, the ability to directly access the latest photos from the camera roll, and an Instant Ideas button on Lens results. Pinterest also announced that it has "doubled the number of categories Lens has been trained to recognize" over the last month. (46:42)
Facebook Tests New Tools for Managing Profile Photos: Facebook is piloting a set of new tools in India that allows users to have "more control over who can download and share their profile pictures" and "more easily add designs to profile pictures," which has been shown to deter misuse. This experiment is currently limited to users in India but Facebook hopes to expand it to other countries "soon."
LinkedIn Makes Comments More Visual: LinkedIn added the ability to include images within comments shared on its platform "to give you a richer, more expressive way to have conversations."
LinkedIn Rolls Out New Search Feature to Boost Job Opportunities: LinkedIn updated its search capabilities to make it easier to discover new jobs and professional opportunities. With the new Search Appearances feature on mobile and desktop, members can now see how many people have found them through a LinkedIn search, as well as their companies and job titles. LinkedIn is working to bring "even more insights such as the keywords that other members are searching to discover your profile" in the future.
Spotify Bot Allows Groups to Build Playlists on Facebook Messenger: Spotify expanded the functionality within its Facebook Messenger bot to allow groups to build playlists directly from within the Messenger app. Although Spotify already supported collaborative playlists across devices and platforms prior to this update, Group Playlists for Messenger is the company's first attempt at allowing users to seamlessly share music and build "their perfect mix" without leaving the Messenger app.
Ticketmaster Launches New Facebook Messenger Bot: Ticketmaster released a new Facebook Messenger bot that uses natural language processing to generate responses and shows every event that Ticketmaster is serving up in a specific area, all within the app. TechCrunch reports that the Ticketmaster bot also responds to requests about the schedule for specific artists and will send alerts when they're coming to your area, provided they're playing at a Ticketmaster venue.
The @Ticketmaster bot is among the best bots on @Messenger https://t.co/JzyBIO0Ev4

— TechCrunch (@TechCrunch) June 22, 2017
Google Enables Job Hunts and Email Alerts Directly From Search: Google partnered with a number of popular job search sites such as LinkedIn, Monster, CareerBuilder, and others to enable users to find employment opportunities directly through Google search and receive email alerts when a new relevant job posting opens. This new search update is currently limited to job opportunities in the U.S. and is available in English on both desktop and mobile searches.
YouTube Launches New Program to Teach Creators How to Develop VR Videos: YouTube announced a new three-day program to be held at YouTube Spaces Los Angeles that will teach creators how to make VR video. Participants will have access to camera equipment, tools for stitching clips together, training sessions, and other resources. Adweek reports that "creators need to have already made two 360-degree videos, have at least 10,000 subscribers, go through an orientation and be at least 18 years old" to participate in the program.
YouTube's new L.A. studio will help creators crank out VR videos: https://t.co/vV5jochmc2 pic.twitter.com/e3f0D8c4bL

— Adweek (@Adweek) June 21, 2017
Want to catch our next show live? Click here to subscribe or add our show to your calendar.