---
Social Media Marketing – How to Use Facebook Live 360 Video for Marketing
April 10, 2017
No Comments
473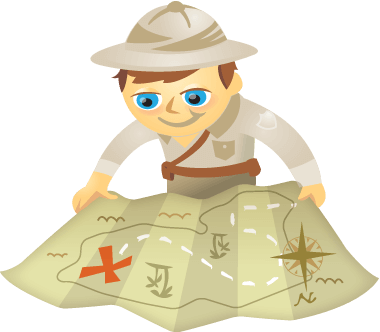 Are you live-streaming on Facebook?
Want to make your Facebook Live videos more engaging?
Facebook Live 360 video gives you an easy, fun way to capture your audience's attention and raise engagement levels.
In this article, you'll discover how to use live 360 video on Facebook to enhance your marketing.
What Is Facebook Live 360?
In 2016, after several months of experimentation with invited paid contributors, Facebook finally granted universal access to live video broadcasting to all Facebook users. The move was closely followed by Twitter and Instagram since both realized that live video delivers a sense of urgency and exclusivity that no other content form can match.
As part of that experimentation, Facebook worked with National Geographic to provide live 360-degree videos to the Nat Geo audience.
An early broadcast took viewers to the Mars Desert Research Station in Utah to watch a discussion with researchers and a panel of experts. The experience also allowed viewers to explore the Martian-like desert setting in Utah in real time by clicking and dragging on the video to shift their view to the left, right, up, and down.
Mars Simulator Live in 360

We are LIVE in 360! Look around—we are in the Utah desert at the Mars Desert Research Station, a Martian habitat simulator. Our host, Cara Santa Maria will be touring the facility and chatting with experts John Grunsfeld, Stephen Petranek, and Neil deGrasse Tyson. Ask us your questions! #Mars

Posted by National Geographic on Tuesday, December 13, 2016
Viewers who watched a recording of the broadcast would also have been able to place their mobile phones into VR headsets and do nothing more than turn their heads to see everything around them.
Now Facebook Live 360 has rolled out to all Facebook users and can be broadcast from Facebook profiles, as well as from business pages.
Worried your viewers may miss something important as they explore your video? You can use the Facebook Guide tool to edit your Live 360 footage after your broadcast. Guide lets you call attention to specific points of interest in your 360 video so viewers are directed to key portions of your content that may be out of view as they pan around.
Like other live videos, you'll get to see comments and reactions, and you can download your videos for later broadcasts. You can even boost your Live 360 video (for fees of up to $10,000 per day) to further increase engagement.
Ready to create your own Live 360 video on Facebook? Let's get started.
#1: Choose a 360 Camera
Although mobile phones do come with front- and rear-facing cameras, you'll need a special add-on to live-stream in 360 degrees.
Facebook works with a number of stand-alone cameras, including the Nokia Ozo and the Z Cam S1, as well as some mobile accessories. The Giroptic IO, priced at $249, is a camera that plugs into iOS devices. The Insta360 camera, costing $129 to $200, has options for both iOS and Android devices.
Both camera devices come with stand-alone apps that allow you to log into your social media accounts so you can broadcast directly without having to open Facebook. You can even add a watermark like the one shown below for branding.
#2: Make the Most of Your Location
A broadcast made straight to camera (a favorite of so many live video creators) can quickly become visually uninteresting. A 360-degree video will let your viewers look around your environment while they listen to you.
A live broadcast that's packed with so much more visual information makes the choice of location more important, even as it increases viewing times and encourages engagement. Your viewers can now see everything, so you'll want to tidy up before you go live.
Better yet, broadcast from a park bench instead of an office chair and your audience will be able to enjoy the view, watch the street performer to the right, and see people playing Frisbee on the left. With more to see, they'll have fewer reasons to click away.
#3: Key Considerations for Mobile Live 360 Broadcasts
Facebook will allow you to live stream for up to four hours, but Live 360 video is such a big draw on battery power you're unlikely to get that far with a mobile device. Instead, shoot for broadcasts that last 10 to 20 minutes.
In addition, while you can use your mobile data connection to broadcast a Live 360 video, Facebook recommends you secure an upload speed of at least 4 Mbps for best results. Without good WiFi, you can expect the video to look a little blurry and pixelated. For example, I shot this video on LTE and you can see the resolution isn't fantastic.
3 Ways to Incorporate Facebook Live 360 Video Into Your Marketing
At their most basic, 360-degree live videos add a much deeper level of interest and content to even the simplest of videos. Unlike two-dimensional videos, 360-degree videos suggest to viewers that something more interesting is just a quick swipe out of vision.
And of course, live 360-degree videos open a whole new slew of creative marketing opportunities. Here are some ideas for using Live 360 video to add something special to your social media marketing.
Make Live Events Inclusive for On-site and Remote Attendees
Live viewing audiences watching concerts and events will feel as if they're really on location. At a conference, for example, a 360-degree camera set in the middle of on-site attendees can put a long-distance viewer right in the action. When another member of the audience asks a question, they'll be able to turn to see who's raised their hand.
A discussion can become a genuine roundtable discussion at which anyone can put a question in a comment and then look around to see who's answering.
At a festival, viewers will be able to enjoy the thrill of the crowd and the performance without the mud or the long lines for bathrooms. In the same way, fans from across the globe can take part in exclusive performances, like the album release party from Set It Off.
Let Viewers Explore Behind-the-scenes Spaces 
Tours of locations can also become so much more interesting. Behind-the-scenes videos will show viewers everything that's going on behind the curtains, and not just what the cameraman happens to point at.
Attract Attention With Scenic Experiences
Brands like Red Bull have built entire images on their sense of adventure, and live video broadcasters have already found that action videos generate greater engagement than straightforward live infomercials. Broadcast from a sailboat, a ski slope, or the top of a mountain trail and you'll be able to offer visual content attractive enough to draw eyeballs and ears for the message you want to share.
Conclusion
Live video has given social media content a new level of urgency. It's granted marketers a way to nudge followers and draw their attention immediately to an event they shouldn't miss. Facebook Live 360 has added a whole new level of immersion to the experience. It's made the content deeper, more interactive, and much more enjoyable, promising longer viewing times, more comments, and more action.
It currently requires an investment in some hardware (although that may change as mobile manufacturers find a way to use rear- and front-facing camera lenses) but the time to make the most of live 360-degree video is now when the novelty is still fresh, the content still impresses, and you still have a chance to be ready when Instagram and maybe even Snapchat catch up with Facebook.
What do you think? How might you use Live 360 video on Facebook? Will you use it from a profile or a page? Share your thoughts in the comments below.