---
Social Media Marketing – Facebook Tests Video Insights for Profiles: This Week in Social Media
March 18, 2017
No Comments
594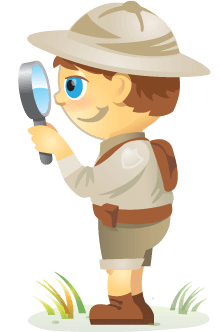 Welcome to our weekly edition of what's hot in social media news.
To help you stay up to date with social media, here are some of the news items that caught our attention.
What's New This Week
Facebook Testing Video Insights for Personal Profiles: This week, Social Media Examiner staff noted that Facebook appears to be testing video metrics for personal profile users. The video metrics include insights on engagement, views, minutes viewed, and overall performance for the past 7, 30, and 60 days. To learn more about this possible new feature, listen to the Social Media Marketing Talk Show from March 17, 2017.
LinkedIn Adds Profile Photo Filters and Editing Tools for Mobile: LinkedIn rolled out a "quick and easy way to enhance" users' profile photos with new photo editing tools and filters for its mobile app. LinkedIn users can now "crop and edit the brightness, contrast, saturation and vignette" and choose from up to six filters to enhance their LinkedIn profile photos.
Facebook Expands Facebook Stories Test to More Countries: Facebook began testing Facebook Stories, an "imitation of Snapchat's Stories" and now Instagram Stories, WhatsApp Status, and Messenger Day, in Ireland earlier this year. The Next Web reports that Facebook is expanding the test to more countries including Chile, Vietnam, and Greece. However, Facebook hasn't yet confirmed plans to expand this feature globally.
Facebook brings Snapchat-like Stories feature to more countries https://t.co/j5TzG4HIKJ pic.twitter.com/7nuYsN0YGZ

— TNW (@TheNextWeb) March 15, 2017
Our Take on Top News This Week
In this week's show from Friday, March 17, 2017, Michael Stelzner and guests discuss the top news in social media. Topics include the expansion of Facebook Stories to more countries (7:11), Amazon Alexa for iOS (28:10), and new video apps (39:48). Subscribe to future shows here.
More News to Note
Amazon Integrates Alexa Into iOS Mobile App: Amazon announced that its intelligent assistant service, Alexa, is now available on its main shopping app for iOS.  Amazon shoppers can now "ask questions, shop, play music and more" with just a tap on the in-app search bar. VentureBeat reports that "it can also do most of the things Alexa can do like tell a joke, give weather updates, and do things like predict[ing] Best Picture at the Academy Awards or winner of the Super Bowl… control Internet of Thing (IoT) devices and grants Amazon app users access to more than 10,000 skills."
YouTube Launches Experimental Uptime App: YouTube launched a new experimental group messaging app called Uptime, "a place to share and watch videos together with friends no matter where they are." With Uptime, viewers can comment on a video or leave reactions like a smiley, surprise, heart-eyes, or angry emojis that "will be displayed to anyone who watches the video, even if they're watching at a later time." Uptime is currently only available for iOS users in the U.S. and is in invite-only mode. However, the service can be accessed with the invite code PIZZA.
Say hello to #Uptime! Share and watch videos together. Download now from the App Store https://t.co/Bwo7e4xCgy.
Use invite code: PIZZA pic.twitter.com/w9MzqwCibi

— Uptime (@uptimeApp) March 11, 2017
Snapchat Releases Bitmoji Integration to All Users: Snapchat launched a Bitmoji widget chat shortcut for mobile home screens. TechCrunch reports that "users can select their favorite friends, create Bitmoji widgets for them with their personalized avatars and click them from their iOS Today screen or Android home screen to launch straight into a chat with that friend." This new feature was initially being tested on Android but is now available for all iOS and Android users with the most recently updated version of Snapchat.
Snapchat launches Bitmoji widget chat shortcuts for your homescreen https://t.co/V5k7BzQIc6

— TechCrunch (@TechCrunch) March 15, 2017
Flyr Launches New App for Rapid Creation of Snapchat Discover-style Stories: A new app from startup Flyr enables users to create stories that resemble those featured on Snapchat Discover "and post them wherever they want." With Flyr, publishers "can create a video story in minutes" using text and an in-app library of videos, pictures, and GIFs and share them "across any platform, including Snapchat, Instagram, Twitter, Facebook and SMS." Flyr is currently only available for iOS.
.
Viber Launches Snapchat Clone, Secret Chats: Mobile messaging app Viber released a Snapchat-like update to its service called Secret Chats. With this new feature, users can set a timer for their messages after which they will "self-destruct." Users can also receive alerts if another person takes a screenshot of their message. The new Secret Chats feature can be found on the latest versions of Viber for iOS and Android.
Facebook Updates Platform Policy Regarding Data Usage and Surveillance: Facebook's platform policy limits how developers, advertisers, and others can use the platform and data obtained from the site. In a post on the Facebook U.S. Public Policy Page, Facebook announced that it's adding language to Facebook's and Instagram's platform policies "to more clearly explain that developers cannot 'use data obtained from us to provide tools that are used for surveillance'… [and to explain] the underlying policy and how to comply." More details on this update can be found on the Facebook for Developers policy page and the Instagram legal terms page.
Upcoming Social Media News Worth Following
Twitter Expected to Announce Plans to Deliver More Live-streaming Content: Twitter is expected to launch a new service that will "deliver even more live streams to users." The new product is expected to be "aimed at professional media" and allow "news and other organizations… [to] broadcast live on Twitter instantly." The Daily Mail reports that "an announcement is expected from the San Francisco firm next week when the feature is believed to be launching."
Whisper Beta Tests Automated Article Creation Widget, Perspectives: Anonymous sharing and messenger app Whisper launched a new widget that automates creating articles from its user-generated content and embedding it into publishers' sites. With Perspectives, "any publisher can add to an article to provide their readers with contextually relevant perspectives from millions of Whisper users." TechCrunch reports that Whisper has been "quietly building up [its] ad business for the last year and a half" and has proposed a revenue share for publishers and an opportunity to leverage branded content. This new tool provides a "reinvigorated approach to sharing its content." According to the Whisper blog, "Perspectives is currently in private beta with a number of leading publishers and will be made widely available in the coming months."
Facebook Will Stop Supporting Older Messenger and Facebook Apps: In a push to get users to upgrade to the newer, more robust versions of its mobile apps, Facebook announced that it will stop supporting some older mobile app versions of Messenger and Facebook by the end of March. Facebook provides a full list of which older versions will no longer be supported on the Messenger Blog.
News From a Partner, Cyfe
All-in-one White Label Dashboards: Do you monitor analytics to prove the effectiveness of your current efforts and optimize campaigns for performance? Cyfe is a cloud-based service (SaaS) that allows you to monitor and share vital business data from one location in real time. Find out how we can help prove the effectiveness of your current efforts, optimize campaigns for performance, and create new opportunities for your business. Click to learn more.
Some Interesting Studies to Note:
2017 Marketing Benchmark Report: North America: Marketo surveyed over 1,300 "best-in-class" marketers in North America on several marketing topics, including how they think about their strategy to how they execute campaigns. This reports also highlights how those surveyed measure their marketing tactics, leverage digital channels and tools, and tackle future opportunities.
Social Media and the 2016 Inc. 500: Researchers from Center for Marketing Research at the University of Massachusetts, Dartmouth collected data in 2016 from the social media accounts of the Inc. 500, the fastest-growing privately owned companies in the United States, and surveyed 128 executives who work for them. This report reveals how these companies successfully incorporate social media into their overall business and marketing plans. It also examines the top platforms they have adopted including the benefits and the challenges each one poses.
Why Virtual Reality Matters to Marketing: Internet marketing company WebpageFX compiled data from a number of sources and provided an infographic on the current state of play for VR and how marketers can leverage this new technology. WebpageFX gives an overview of the different VR equipment and terminology, highlights VR's adoption rates worldwide, and shows how VR can drive marketing tactics. It also shares how brands have successfully used VR to drive awareness and sales.
What do you think of the new photo editing tools on LinkedIn? Have you seen video insights on your personal Facebook profiles? Please share your comments below.