---
Social Media Marketing – Facebook Stories Enhancements: Public and Desktop
August 6, 2017
No Comments
379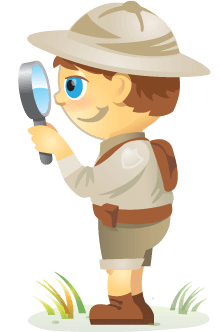 Welcome to this week's edition of the Social Media Marketing Talk Show, a news show for marketers who want to stay on the leading edge of social media.
On this week's Social Media Marketing Talk Show with Erik Fisher and Kim Reynolds, we explore Facebook Stories on desktop with Jeff Sieh, Facebook ad updates with Amanda Bond, and other breaking social media marketing news of the week!
Watch the Social Media Marketing Talk Show
If you're new to the show, click on the green "Watch replay" button below and sign in or register to watch our latest episode from Friday, August 4, 2017. You can also listen to the show as an audio podcast, found on iTunes/Apple Podcast, Android, Google Play, Stitcher, and RSS.
For this week's top stories, you'll find timestamps below that allow you to fast-forward in the replay above.
Facebook Rolls Out Public Sharing for Stories Platform: Facebook stories can now be made accessible to public followers so that "anyone can see your story." Initially, only "social media stars and public figures" were able to publicly post stories. Facebook confirms this new privacy setting was quietly introduced a few weeks ago and is now available to all users. (2:54)
Facebook Begins Testing Stories on Desktop: Facebook Stories is now rolling out to Facebook's desktop site. Facebook has confirmed to TechCrunch the Stories launch on desktop is still considered a test but a wider rollout is expected soon. (9:25)
Facebook begins testing Stories on the desktop https://t.co/RjG4a4EkpU by @sarahintampa

— TechCrunch (@TechCrunch) August 3, 2017
Facebook Tests Custom Audiences Based on Interactions With Page Events: Facebook is testing the ability to create custom audiences based on users who have interacted with a page's events. This includes responding to any upcoming event as going, interested, or both. A spokesperson from Facebook confirmed plans to roll out this new feature more broadly in the future and notes that "custom audiences operate on an 180-day rolling time frame, meaning that a user who responded to an event 180 days ago would be included in the group, but that same user would not be included the following day." (23:01)
Is Interaction With Pages' Events the Next Category for Facebook Custom Audiences? https://t.co/kLRAge69tU #facebook pic.twitter.com/Am7v1TJx0t

— Social Pro Daily (@SocialProDaily) August 2, 2017
Facebook Updates Video Reshare Insights and Metrics: After gathering feedback and testing new metrics, Facebook is redesigning insights and analytics provided to video creators and to the publishers and pages that reshare their videos. Starting this week, Facebook pages that reshare videos will no longer have access to the retention graph, average watch time, 30-second views, and breakdown of views (autoplay/click to play, unique/repeat). Facebook also announced that starting next month, video creators will receive more insights on which pages are resharing their videos. (28:07)
Facebook Audience Network Rolls Out New Ad Bidding Tools: The Facebook Audience Network rolled out new CPM Targets, "a powerful tool that helps [publishers] maximize revenue by giving [them] greater control to set price targets for each ad placement." This new product promises to better forecast ad revenue, establish location-specific CPM targets, and access demand from Facebook advertisers "at various points in their waterfall." Facebook's new CPM Targets is currently being rolled out to all publishers. (32:41)
Facebook Provides Tips on Creating Video Ads for Facebook and Instagram: Facebook Business released the second installment of Video Now and Future, a series about "raising the bar on mobile video creativity." For this new post, Facebook Business and Creative Shop partnered to provide advertisers with five key principles on repurposing their TV assets for the mobile environment on Facebook and Instagram.
Facebook Tests Badges for Group Admins: Facebook appears to be testing the addition of badges under the names of group administrators.
NEW: Facebook now gives Group admins this shiny new badge under their name… pic.twitter.com/T1r0dWjByx

— Matt Navarra ⭐️ (@MattNavarra) August 2, 2017
Pinterest Makes Search and Lens Camera Easier to Access on iOS: Pinterest rolled out "a small but very helpful new improvement" to its flagship app for iOS by adding the search toolbar and Lens Camera feature on the home feed. This update is coming "soon" to Android.
Facebook Features New Alerts for Charitable Donations: Facebook now features alerts about charitable donations in the news feed and notifications.
Facebook Rolls Out Interactive Greetings for Posts and Comments: Facebook rolled out a new interactive feature in which greetings of "Congratulations" or "Congrats" in posts and comments are highlighted in red and will generate an animated confetti and balloon drop when clicked. Similarly, sending Xs and Os generates a burst of red hearts. This new feature appears to be available on the news feed, as well as in groups and pages. However, it doesn't appear to be available to all users.
Google Updates Image Search Engine for Recipes, Products, and More: Google announced an update to its image search engine that highlights "what else you can discover with a single tap" of an image. Designated badges and text found at the bottom left-hand corner of an image indicate where users can click and find more in-depth information such as recipe details, product information, or a video. This update is now available for Google image searches on the Google app for Android and mobile web.
Twitter Rolls Out Private Beta for Amplifying Brand Tweets: Twitter announced a private beta test for a program that enables brands to automatically promote their tweets for $99 per month. Twitter asks brands that are selected to participate to "tweet as [they] normally do" and Twitter will automatically amplify some of those tweets. Brands won't be permitted to select which tweets will be promoted and targeting is limited to interest categories or metropolitan regions. Twitter provides more details about this program in an FAQ.
Twitter is testing a feature that lets brands automate their promoted tweets: https://t.co/j9hByU58ou pic.twitter.com/0PgUTTIdQ7

— Adweek (@Adweek) July 31, 2017
Facebook Will Soon Rank Web Page Links on Mobile Based on Loading Speed: Facebook announced upcoming changes to the news feed algorithm that will give a higher ranking to links that are expected to load quickly on mobile over links that might load slowly. Facebook notes that "factors such as the person's current network connection and the general speed of the corresponding web page will be considered" and pages whose web pages are particularly slow could see slight drops in referral traffic. Facebook also provides best practices and tips on ways publishers can make their sites faster and more mobile-friendly as these changes "roll out gradually over the coming months."
Facebook Developing a Video Chat Device and a Smart Speaker With Touchscreen: Bloomberg reports that Facebook is developing a video chat device for the home and a stand-alone smart speaker that would compete with the Amazon Echo and Google Home. These new devices "represent a new phase in Facebook's hardware ambitions… and keep consumers locked into its ecosystem – the News Feed, Facebook Live, video calling and more." The Next Web anticipates that these new devices are likely to be announced at next year's F8 developer conference.
Facebook is working on a home video-chat device as part of its hardware push https://t.co/t9MYEAlyZP pic.twitter.com/qSz0AqnssR

— Bloomberg Technology (@technology) August 2, 2017
Instagram Stories' Daily Usage Surpasses Snapchat Usage: Within a year of its debut, Instagram Stories now boasts "more than 250 million daily users," which surpasses Snapchat's reported 166 million daily users. Instagram also announced that Instagram Stories has "helped increase the amount of time people spend on Instagram," especially among users younger than age 25 who spend more than 32 minutes a day on Instagram. on average. Meanwhile, those age 25 and older spend more than 24 minutes a day using Instagram Stories, which surpasses Snapchat's usage claims cited in its recent IPO filing.
Instagram also announced that it's rolling out birthday and celebration stickers in Stories to "give [its] community more ways to celebrate any milestone with friends and family."
Snapchat Expands Third-Party Measurement Partnerships: Snapchat is launching a new program specifically aimed at addressing marketing mix modeling with four data companies. These companies include Neustar Marketshare, Nielsen, Analytic Partners, and Marketing Management Analytics and will join Snapchat's existing 15 measurement partners that help track the platform's impressions, reach, targeting, and viewability metrics.
Snapchat's new data deal will equip marketers with more third-party measurement: https://t.co/j43QMSabX4 pic.twitter.com/6b7nzo5TrD

— Adweek (@Adweek) August 2, 2017
YouTube Retires Video Editor and Photo Slideshow: YouTube announced plans to completely shut down the Video Editor and the Photo Slideshows tools on September 20, 2017, giving creators two months to finalize any video projects.  According to YouTube, it has seen "limited usage of these features" and will instead "focus [its] efforts on building new tools and improving on other existing features." YouTube also notes that any videos already published with the Video Editor won't be affected and can be downloaded from the site.
Giphy Tests Sponsored GIFs: Giphy will begin testing sponsored GIFs within messaging experiences. According to TechCrunch, "this means that users who search for GIFs may be served a sponsored GIF within the messaging tab" and "sponsored content on Giphy would function in a way similar to Snapchat's sponsored face filters."
With 200M daily users, Giphy will soon test sponsored GIFs https://t.co/nA1ylg1Vgw pic.twitter.com/UfgN494czK

— TechCrunch (@TechCrunch) August 1, 2017
Want to catch our next show live? Click here to subscribe or add our show to your calendar.