---
Social Media Marketing – Facebook Publisher Changes, YouTube Breaking News Section, and Facebook Camera Updates
August 27, 2017
No Comments
336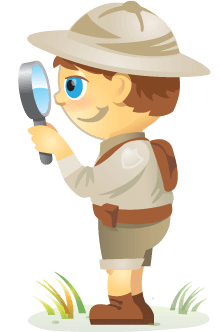 Welcome to this week's edition of the Social Media Marketing Talk Show, a news show for marketers who want to stay on the leading edge of social media.
On this week's Social Media Marketing Talk Show with Erik Fisher, Kim Reynolds, and Jeff Sieh, we explore Facebook Publisher changes, YouTube Breaking News, Facebook Camera updates, and other breaking social media marketing news of the week!
Watch the Social Media Marketing Talk Show
If you're new to the show, click on the green "Watch replay" button below and sign in or register to watch our latest episode from Friday, August 25, 2017. You can also listen to the show as an audio podcast, found on iTunes/Apple Podcast, Android, Google Play, Stitcher, and RSS.
For this week's top stories, you'll find timestamps below that allow you to fast-forward in the replay above.
Facebook Adds Publisher Logos to Trending News Section and Search: As part of "ongoing efforts to enhance people's recognition of the sources of news distributed on [its] platform," Facebook will begin showing publisher logos next to articles surfaced in its Trending News section and search functionality on both desktop and mobile. With this update, publishers may upload multiple versions of their logos through a new Brand Asset Library so the appropriate logo can appear next to their content on Facebook. Facebook offers a full step-by-step guide and requirements on how publishers can insert their logos and start using this feature. This new feature is initially rolling out to all publishers exclusively featured in Trending and search, but it will eventually be extended to "all places where people consume news" on the platform. (6:25)
Facebook Will Test News Stories Subscriptions: Along with adding logos to the Trending news sections and search, Mark Zuckerburg announced that Facebook will begin testing a new way to help news organizations grow their subscriptions through the platform. If a user subscribes to a publication after seeing news stories from that source on Facebook, the money will go directly to publishers and Facebook won't take a portion of that fee. Facebook will begin testing this monetization plan with "a small group of U.S. and European publishers" later this year. (18:40)
Facebook Allows Select Pages to Share Stories: It appears that Facebook now allows select business pages to share branded stories. However, Facebook hasn't officially announced nor provided any details about this possible rollout. (24:35)
Facebook Adds Ability to Capture 360 Photos on Mobile: Facebook users can now capture 360 photos from within the latest versions of the Facebook mobile app and instantly upload them to their timeline, albums, or groups and use them as a cover photo on a personal profile. Facebook is also starting to roll out zooming into 360 photos and spatial tagging, which gives users the ability to tag friends within a 360 photo on the desktop. All iOS and Android users should be able to take and share 360 photos with the Facebook app starting this week. (27:44)
Facebook Boosts Stories Camera With Live, GIF Creation, and Text Sharing: Facebook recently added the ability to go live, shoot two-second GIFs, and share full-screen text posts on colored backgrounds directly from Facebook Camera. Users can then share these videos and images to Facebook stories, direct messaging, and the traditional news feed. This update is available on iOS and Android. (30:34)
Facebook boosts snubbed Stories Camera with Live, GIF, & text sharing https://t.co/HBVZypiShw by @joshconstine

— TechCrunch (@TechCrunch) August 15, 2017
YouTube Tests New Mobile Playback User Interface: The Next Web reports that YouTube appears to be testing a new user interface for its video hosting platform "that will make it much easier to browse for content while watching videos on your phone." While the current UI allows viewers to minimize videos and scroll through other clips at the same time, the new design offers dedicated playback controls and video titles next to the minimized thumbnail. (35:33)
Google is testing a handy new playback UI for YouTube https://t.co/q2tuqXKMPp pic.twitter.com/F8IYdqnFSV

— TNW (@TheNextWeb) August 22, 2017
YouTube Rolls Out Breaking News Section Across All Platforms: YouTube added a new Breaking News section within the main feed on mobile and the homepage of the desktop versions of the platform. The new section highlights seven videos displayed in a horizontally scrollable carousel format and is currently featured on the front page of YouTube. Android Police reports that the content is consistent for all users across a general regional area, but it's unclear whether the videos are populated by an algorithm or curated by hand. It's also unclear if this new section will only surface when worldwide, newsworthy events occur or will be shown every day. (38:24)
YouTube feed now has "Breaking News" section across all platforms for many https://t.co/aovpF4hEKN pic.twitter.com/hAqqKONgrw

— Android Police (@AndroidPolice) August 18, 2017
Amazon Opens Influencer Program to YouTube Creators: Amazon quietly enabled a self-service tool that allows YouTube personalities to request access to its "highly vetted" and exclusive Amazon Influencer Program. This program, which launched as a private beta in March, allows social media personalities to earn commissions on the Amazon products they promote provided they meet Amazon's requirements for audience size, fan engagement, quality of content, and relevancy for Amazon, among other things. (41:19)
Facebook Takes Actions Against Video Clickbait in the News Feed: In the coming weeks, Facebook will begin demoting stories in the news feed that feature either fake video play buttons embedded in their images or videos of only a static image. Facebook observed that spammers often use these intentionally deceptive practices to trick users into clicking links to low-quality websites or experiences. Facebook notes that only pages relying on these practices to distribute clickbait will be affected by this update, and "most Pages won't see significant changes to their distribution in News Feed."
WhatsApp Rolls Out Colorful Status Updates: WhatsApp debuted different fonts, colorful background options, and links to text status updates. VentureBeat reports that WhatsApp began testing the colorful status options with "select users" earlier this month and is now rolling out this new feature to all users this week.
WhatsApp adds colorful text status updates, just like Facebook https://t.co/1LJOKT7LwS by @kharijohnson

— VentureBeat (@VentureBeat) August 21, 2017
Twitter Celebrates the Hashtag's 10th Birthday: This week, Twitter celebrated the 10th birthday of the first time a hashtag appeared on Twitter and "people worldwide [made] this platform their microphone, shaped culture, and changed the world." Initially designed to elegantly capture the brevity, simplicity, and fun of Twitter, the hashtag has since dramatically evolved "from grouping Tweets to adding quirky commentary… [and] sparking social movements and global conversations."
how do you feel about using # (pound) for groups. As in #barcamp [msg]?

— ⌗ChrisMessina (@chrismessina) August 23, 2007
Google Rolls Out Six-Second Video Previews on Mobile Search: Google announced that silent six-second video previews will now appear within mobile search results pages to help users identify videos they would like to see. TechCrunch reports that this new feature "will work for the vast majority of videos on the web… including, but not limited to, YouTube," and is expected to remove some ambiguity around a video's actual content and quality.
Google brings six-second video previews to mobile search https://t.co/uWxfsBtB6s pic.twitter.com/TMTMH2YIEe

— TechCrunch (@TechCrunch) August 19, 2017
Reddit Announces Native Video Player: Reddit announced an extended rollout of a native video beta, which will make it "easier than ever for redditors to capture, upload, and share videos and gifs with all their favorite communities." Users will be able to natively record video within the official Reddit apps on mobile or upload pre-recorded video content from mobile and desktop. Reddit is also rolling out a GIF-making tool along with the native video player. These new features are rolling out slowly "to ensure… a best-in-class experience" and time to gather feedback from the community.
Facebook Introduces a Dedicated Tab for Safety Check: Facebook announced that it will soon offer "a single place to go to see where Safety Check has recently been activated, get the information you need and potentially be able to help affected areas." Facebook announced that it will gradually roll out the dedicated tab for Safety Check "in the upcoming weeks" starting now.
LinkedIn Rolls Out Video Globally: LinkedIn announced plans to roll out video to all members globally over the coming weeks. LinkedIn has been testing this feature in limited release over the last month and it's now available on mobile for both iOS and Android. Members have the option to natively record a video or upload a previously recorded video. They'll have access to Audience Insights "such as the top companies, titles and locations of [their] viewers, as well as how many views, likes, and comments [their] videos are receiving."
LinkedIn opens video uploads to all as part of a bigger video push https://t.co/LOuj0PSXNw by @ingridlunden

— TechCrunch (@TechCrunch) August 22, 2017
Facebook Finds Video Series Drive Higher Engagement: Digiday reports that "video series on Facebook are already driving higher engagement" than stand-alone videos uploaded and shared on the site. According to viewer stats from popular video publishers including Mashable, Attn, and Tab, "people would rather watch multi-episode video shows and other serialized programming than one-off videos" and "the average watch time for Facebook Live videos is three times that of on-demand clips."
Snapchat Commits to Scripted Content Push by the End of the Year: Snapchat has confirmed that it will "likely to push into scripted content through its Snapchat Shows by year's end." The company states that its goals are "capturing the audience who are not probably consuming TV at the same rate and pace of engagement that they once were" and bolstering rather than replacing current traditional TV consumption. Snapchat inked a number of broadcast content deals earlier this year, including partnerships with TV networks NBC and ABC, the BBC, Vice Media, and more, as well as a $100-million agreement announced in June with Time Warner to produce up to 10 new shows exclusively for Snapchat.
Snapchat to Move Into Scripted Content by Year's End https://t.co/upIM7jcKdG

— Variety (@Variety) August 23, 2017
NBC News Show on Snapchat Discover Boasts Audience of Over 29 Million: After its first month of broadcasting, NBC's twice-daily news show called "Stay Tuned" on Snapchat's Discover platform reportedly captured over 29 million unique viewers. TechCrunch reports that this is "roughly triple the number of viewers who tune into the top-rated 'NBC Nightly News with Lester Holt' program" and that 60% of viewers of this new show are younger than age 25.
NBC's Snapchat news show gains 29+ million viewers in its first month https://t.co/7Hb6IbsE9J by @sarahintampa

— TechCrunch (@TechCrunch) August 18, 2017
Facebook Announces Upcoming 2017 Global Partner Summit: Facebook announced that its upcoming 2017 Global Partner Summit will be held October 4 and 5 in San Francisco. At this annual event, Facebook presents the product roadmaps for its flagship platform, Instagram, and Messenger. Facebook also shares key opportunities for growth and gives its partners "a place to connect with each other and share ideas." People can tune into the event and watch select keynotes through a Facebook Live broadcast on the Facebook Marketing Partners page.
Facebook VR Division Files Patent for Smart Glasses: Oculus, Facebook's VR division, published a patent application for a "waveguide display with two-dimensional scanner," which can augment the wearer's view of the environment with computer-generated imagery. The filing states that the device "may be included in an eye-wear comprising a frame and a display assembly that presents media to a user's eyes." Business Insider interprets this to mean that the smart glasses would be able to display images and video, and work with connected speakers or headphones to play audio when worn. Facebook has declined to comment on the patent filing.
We just learned more about Facebook's futuristic AR smart glasses https://t.co/wJ2c5xqfYI pic.twitter.com/6hHUK8gDZu

— Business Insider (@businessinsider) August 18, 2017
Want to catch our next show live? Click here to subscribe or add our show to your calendar.