---
Social Media Marketing – Facebook Messenger Day Rolls Out Globally: This Week in Social Media
March 11, 2017
No Comments
531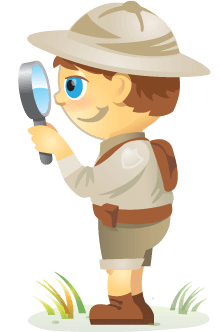 Welcome to our weekly edition of what's hot in social media news.
To help you stay up to date with social media, here are some of the news items that caught our attention.
What's New This Week
Facebook Globally Launches Messenger Day: Facebook launched Messenger Day, a new way to share photos and videos "as they happen" in the stand-alone Messenger app. Like with Snapchat Stories and Instagram Stories, Messenger Day allows users to customize their photos and videos with thousands of frames, effects, and stickers and each post disappears after 24 hours. With Messenger Day, users also have the option to share their "day" with everyone or specific Messenger friends. Messenger Day was initially tested in a handful of countries and is now available globally with the latest versions of the Messenger app on both Android and iOS.
Pinterest Rolls Out Pinterest Browser Button for Chrome: Pinterest rolled out a new Pinterest browser button which allows "any image on any website… [to] be a jumping off point for discovering ideas on Pinterest." For the first time, users can use Pinterest's visual search technology outside of Pinterest and across the web by simply hovering over an image and selecting the magnifying tool to "instantly discover visually similar ideas on Pinterest." There is also an option to zoom in to learn more about a specific item inside an image.
This new feature is currently only available for Chrome browsers and requires users to install the Pinterest Save Button browser extension, but more browsers are "coming soon."
Twitch Introduces Pulse: Twitch, a popular live-streaming video platform and community for video game, eSports, and music fans, unveiled a new social feature called Pulse. With Pulse, Twitch streamers and users can "post and engage with all of their followers and the greater Twitch community right from the Twitch front page" and offers "an always-on way to share clips, stream highlights, schedules, photos and more," even when a stream isn't currently live. Engadget reports that "Pulse builds off of [Twitch's] Channel Feed feature… [which allows] streamers to post updates to their own pages" and interact with followers and viewers on a regular basis. Twitch launched the Channel Feed as beta test a year ago and is expected to roll out to all users later this month.
.
Pulse is available now to all Twitch users. To get started, Twitch provides a helpful guide on how to use Pulse and opt into the Channel Feed beta on its site.
Twitch Releases New Collections Feature: In addition to Pulse, Twitch released another new feature called Collections, which allows streamers to "show off and promote [their] best videos on Twitch." According to Twitch, "videos organized into collections will help your viewers find all the different types of content you share on Twitch more easily" and makes it simple to share your best content with a single link or a tab on your channel page.
Twitter Introduces Analytics for Twitter Moments: Twitter announced Moments analytics are now available to all Twitter users on the web. TechCrunch reports that Moments' publishing partners and brand advertisers will now be able to track their content's performance and gather key insights on "opens, likes, shares and more."
Introducing Moments analytics for all Twitter users on web. Just click on the down arrow to see how your favorite Moments are performing! pic.twitter.com/9YlyeEjJ6o

— Twitter Moments (@TwitterMoments) March 7, 2017
Our Take on Top News This Week
In this week's show from Friday, March 10, 2017, Erik Fisher and guests discuss the top news in social media. Topics include Facebook Messenger Day (3:26), Twitch's new social network (21:15), and Pinterest's new visual search features for Chrome (36:44). Subscribe to future shows here.
More News to Note
Facebook Relaxes Ad Placement Limit in Instant Articles: Facebook updated its monetization policies for Instant Articles. Now publishers and advertisers may place ads every 250 words instead of 350 through Facebook's Automatic Ads Placement feature. Publishers also have the option to manually place each ad into Instant Articles. Facebook confirms that this update will be available in the coming week and states that it will continue "to explore additional ad placements and formats within Instant Articles that drive revenue for publishers and performance for advertisers while maintaining a great reading experience."
Pinterest Makes Lens BETA Available in the U.S.: Last month, Pinterest introduced the upcoming Lens feature which offers Pinterest users to "a new way to discover objects and ideas from the world around [them] using the camera in [their] Pinterest app." This week, Pinterest announced that Lens BETA is now available to "all Pinners in the U.S. to try on iPhone and Android, with an updated visual model and new product enhancements." These enhancements include a new visual model that is better optimized for user generated camera images, the ability to tag objects within photos and new object lenses which gives Pinners "a way to discover more ideas." Lens BETA is available for both iOS and Android devices in the U.S.
Instagram Adds Geostickers to Instagram Stories: Instagram rolled out an early version of geostickers in Instagram Stories for New York City and Jakarta. There are now "more than a dozen new stickers" for each city, including unique stickers for select neighborhoods and landmarks that are "designed to match the vibe of the location it represents." Instagram plans to roll out more creative tools "soon," but hasn't yet confirmed when geostickers will be available for more destinations.
Foursquare Adopts New Leveling System for Superuser Community: Foursquare updated its Superuser program to include more opportunities for growth and advancement within the system and to make it easier for anyone to join. Foursquare's new system is rolling out "over the next few weeks." People who are interested in learning more about or joining the Superuser program can sign up online.
Facebook Debuts Facebook 360 App for Gear VR: Facebook is "making 360 photos and videos even more immersive and easier to discover" with the launch of its first dedicated virtual reality app, Facebook 360 for the Samsung Gear VR. This new app serves as a hub where users can explore "some of the most interesting and popular 360 content on Facebook from media companies, organizations and individual creators," as well as other 360 content shared, saved, or uploaded on the news feed. Facebook states that users can currently react to and post 360 photos and videos directly within the new Facebook 360 app, and more social features are "coming soon."
Vimeo Adds Support for 360 Videos: Vimeo announced that it now supports 360-degree video "in stunning high quality." Vimeo also rolled out lessons on "the fundamentals of 360" in its new 360 Video School, a curated 360 Cinema channel featuring "beautiful 360 video, hand-picked by Vimeo… and [streamed] in glorious 4K Ultra HD" and more. All embedded 360-degree videos from Vimeo will prominently display a 360 badge and compass and offer advanced viewer settings.
Google Splits Hangouts Into Hangouts Meet and Hangouts Chat: Google is "evolving Hangouts to focus on two experiences that help bring teams together and keep work moving forward: Hangouts Meet and Hangouts Chat." Hangouts Meet offers customers "a new video meeting experience" featuring "a light, fast interface and smart participant management" for up to 30 users. Hangouts Chat is "an intelligent communication app" that focuses on "bringing cross-functional teams together, discussing tasks that need to get done and sharing [their] work." Hangouts Chat offers teams dedicated virtual rooms for each project, threaded conversations, and deep integration with companion G Suite products like Drive and Docs.
Hangouts Meet is widely available now and "will gradually roll out to all G Suite customers over the next few weeks." However, Hangouts Chat is still being tested. Current G Suite customers can apply to try Hangouts Chat through Google's Early Adopter Program.
Tumblr Adds New Account Tab Icon: In a "helpful little update rolling out now," Tumblr added a new human being icon that takes users directly to their own Tumblr profiles. While this seems like a relatively minor change to the navigation bar, Tumblr considers it to be "a tap closer to customizing your appearance and to your own beautiful posts."
Google Opens Data Studio Globally and Rolls Out New Features: Last month, Google announced plans to remove the five report limit for all users on Google Data Studio. This week, Google rolled out this update to more than 180 countries and enabled "more businesses to easily connect to data and create beautiful, informative reports that are easy to read, easy to share, and fully customizable." Google also added some features to help marketers better analyze and report their data. These new features include a new filter UI, the ability to segment data, and more.
Facebook Begins Flagging Disputed Articles and Stories Shared on the News Feed: Facebook started rolling out a "disputed news" tag to identify fake news stories shared or posted on the site in the U.S. Gizmodo reports that Facebook uses a "non-partisan third parties to assess the factual accuracy of stories reported as fake by users" and "the system seems to be as rigorous and transparent as anyone could hope for." The article further clarifies that posts, not entire websites, are flagged on an individual basis and will "continue to appear on the social network, albeit with links to debunkers from participating organizations like Snopes and Politifact."
Upcoming Social Media News Worth Following
Facebook Develops Advanced Measurement Tools: Facebook announced that it's "beginning a test of new advanced measurement tools focused on reach and attribution" that will allow the platform to "bring the insights from Atlas to more marketers, regardless of their size." According to Facebook, the tools were previously only available through its ad serving and measurement platform, Atlas, but will soon be available to more marketers through Facebook Business Manager.
WhatsApp Tests Revenue Model: Reuters reports that Facebook-owned WhatsApp is beginning to test a possible new revenue model for the messaging service with "a handful of companies that are part of the Y Combinator startup incubator." The new system would allow businesses to "talk directly to WhatsApp users for the first time" for a fee.
WhatsApp is testing a system that lets business talk directly to users: https://t.co/kyW7O8IJpq pic.twitter.com/DSTDzLO3Tt

— Reuters Tech News (@ReutersTech) March 9, 2017
Facebook Tests Newly Redesigned City Guides: Facebook is testing "a redesigned surface on city Pages that showcases information about [a] city… in a way that is more personalized and relevant" to specific users. The goal of this redesign is to "help people get a better sense of their city, or a city they're visiting through their friends' eyes" by offering "suggestions for events and places to visit in numerous cities across the globe." The Next Web reports that City Guides were initially spotted on Facebook "earlier last year."
Facebook adds City Guides to become your new travel companion https://t.co/3X5sVlhu8S pic.twitter.com/VpP6oX3cvi

— TNW (@TheNextWeb) March 3, 2017
Facebook Tests Reactions in Messenger: Facebook Messenger is testing a new Reactions feature that would allow users to "add reaction emojis next to text in conversations." TechCrunch reports that the emojis include the current six reaction buttons for Facebook posts and a thumbs-down or dislike button. Facebook confirms it's testing this new feature with a small group of users before a wider rollout.
Facebook tests reactions and Dislike button on messages https://t.co/oaCv2mN2Hq

— TechCrunch (@TechCrunch) March 6, 2017
Twitter Tests "Sensitive Content" Warning for Profiles: Twitter is testing a new feature that flags users' profiles that might potentially contain "sensitive content." TechCrunch reports that a warning message that reads, "Caution: This profile may include sensitive content" will display until the user consents to view tweets from the flagged profiles. According to Twitter, this new feature functions similarly to the way other sensitive content on Twitter is flagged based on individual users' privacy and safety settings.
Google Announces New Cloud Video Intelligence API: Google announced the upcoming launch of a new machine learning API that will automatically recognize objects in videos and make them searchable. Not only will the API track metadata in videos, it will also allow creators to tag scene changes, extract text, and more. The new cloud-based technology is currently in private beta, but developers can sign up to participate online.
Microsoft Will Shut Down So.cl: Microsoft announced it will shut down the So.cl platform on March 15, 2017. Microsoft describes So.cl as a "unique community of creators" where users could "make, share and collect digital stuff [they] love" and participate in conversations around specific themes.
News From a Partner, IBM Marketing Cloud
10 Key Marketing Trends for 2017 and Ideas for Exceeding Customer Expectations: With 2.5 quintillion bytes of data created every day, it's getting harder to separate the signals from the noise and discern the insights from the hindsight. Discover 10 key trends that will shape marketing in 2017 and get ideas for deepening customer connections, growing brand value, and fueling strategic growth. Receive your copy today!
News From a Partner, Capzool:
Ready-made Posts for Your Social Media: Want to save 90% of the time/money spent on social media marketing? Try Capzool. With over 120,000 posts, and posts for every day of the year, you'll never be run down by social media again. The Post Request feature connects you to 5,000+ creators who make new posts tailored to your request. Step up your social media game! Try the free trial today!
Some Interesting Studies to Note:
2017 State of B2B Digital Marketing: DemandWave's 6th annual survey of nearly 200 B2B marketers identifies the most effective social media channels and tactics for generating leads. Those surveyed say that social media (95%), email (93%), and organic search (91%) are the most applied digital channels, and LinkedIn (89%) and Twitter (86%) are the most used platforms. The research reveals that email ranks as the top channel for driving leads (73%), followed by organic search (70%) and social media (55%). LinkedIn ranked as the top social network for driving leads, followed by Facebook.
2017 Digital Marketing Analytics Performance Report: TrackMaven's newest report explores how social media, blog, public relations, and website performance compare against industry averages based on 12 months of digital marketing data from over 700 leading businesses across 13 industries and 39 sub-sectors. According to these findings, Instagram is the "overall social media engagement winner for brands" and higher education, media and publishing, and sports and entertainment brands see the greatest public relations amplification overall.
The Impact of Organic Conversation on Web Traffic: This new study from Simply Measured examines the impact of earned, owned, and dark social media on web traffic activity. The study also offers insights and recommendations on how to drive more meaningful interactions on each major social media channel.
What do you think of Messenger Day? Have you tried the new Pinterest visual search features on Chrome? Please share your comments below.