---
Social Media Marketing – Facebook Corrects Over-reported Organic Reach Data: This Week in Social Media
November 20, 2016
No Comments
660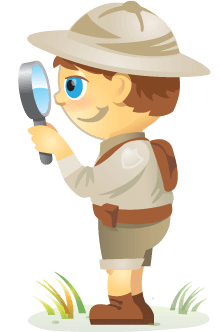 Welcome to our weekly edition of what's hot in social media news.
To help you stay up to date with social media, here are some of the news items that caught our attention.
What's New This Week
Facebook Updates Metrics and Reporting Standards: Facebook rolled out several updates to its metrics and reporting standards to give its partners "more clarity and confidence" about the insights it provides. These updates include increased third-party verification to review and validate data on impressions and views, the formation of a Measurement Council that will address the "growing need for measurement standards tied to business outcomes," a new internal review process to ensure Facebook's metrics are "clear and up to date," and regular communication about future updates. Facebook also addressed and corrected several bugs that led to inaccurate data over the last few months.
Earlier this week, Facebook admitted to miscalculating the 7-day or 28-day organic reach in its Page Insights. Recode reports that the new numbers "may differ significantly from what publishers are used to seeing" and cited one incident in which "a metric that measures how many people can see a publisher's content on its page may shrink by 55 percent." However, Facebook assures publishers and advertisers that none of the restated numbers affected paid reach and that it "still delivered what [publishers] paid for."
Facebook points to "bugs in their calculations, not a flaw in Facebook's methodology" for the discrepancy. According to an announcement on the Facebook Newsroom site, it will fix this bug "in the next few weeks" and will continue "making an improvement to Page organic reach to match what [it has] done for paid reach."
Pinterest Rolls Out Native Video Pins and New Content Discovery Feature: Pinterest launched Promoted Videos earlier this year and is now testing "a new auto-play version of the experience… [in which] your video jumps right into the action as soon as a Pinner discovers it." Marketers can include a playlist of videos so that another video automatically starts playing once the viewer is done watching the first video. "In this way, people on Pinterest get a series of ideas from your brand." Pinterest is currently testing "this engaging new format with a handful of businesses and agencies in the US and UK."
The autoplay Promoted Videos will appear in a new section on the site called Pinterest Explore. The new Explore section will feature daily picks from top tastemakers, industry experts, and Pinterest employees based what other pinners love and what's happening in the world around us. Explore will also include a collection of personalized recommendations. According to the Pinterest Blog, Explore is gradually rolling out to all users over the next week.
Periscope Makes Periscope.tv Moments Shareable: Periscope now allows users to share specific moments from Periscope.tv broadcasts with other people on the web. Adweek reports that a new Share Broadcast menu on the Periscope.tv screen prompts viewers "to share a link to the broadcast on Twitter or Facebook with a custom start time which matches the time that they clicked the share button" or "copy custom replay links to share [the broadcast] elsewhere."
You can now share a specific moment within a broadcast on the web – check it out! ✨🖥✨ pic.twitter.com/fR0GMdihn2

— Periscope (@periscopeco) November 16, 2016
Facebook Updates Inbox to Include Facebook, Messenger, and Instagram: With Facebook's updated inbox, businesses can link their Facebook, Messenger, and Instagram accounts into one place where you can "quickly scan all three channels for new updates and feel confident that you're not missing an important message." Every Facebook interaction in the inbox can show you "basic information about the people who interact with your business" with a simple tap on the person's name and allow you to "then use that knowledge to personalize your communications with them." According to the Facebook Business site, "the updated inbox will roll out globally to all users of the Pages Manager mobile app in the coming weeks, and will soon be available on other devices."
Facebook Opens Analytics and Developer Tools to Messenger Bot: Facebook opens Facebook Analytics for Apps to Messenger bots and invites developers to join its FbStart program, Facebook's global program to help early stage mobile startups build and grow their apps. By extending analytics support to bots, Facebook is among "the first analytics solutions for bots in the industry to provide actionable insights and transparency." The reports from Facebook will include information such as "aggregated and anonymized demographic reports such as age, gender, education, interests, country, language and much more to help [businesses] better understand who's engaging with your bots." In addition, businesses building bots for multiple pages will be able to "filter results at the page-level to view analytics for a specific Page."
Snapchat Partners With Foursquare on Location-based Geofilters: Digital Trends reports that "Snap [Inc] has struck a deal to access Foursquare's location data…  [to] power Snapchat's geofilters." Prior to this agreement, Snapchat's geofilters have "generally been tied to broader locations such as cities, major sports arenas and events." The new partnership with Foursquare "will open up the feature to a lot more people and services around the globe" and allow "a variety of communication signals, including GPS, Wi-Fi and Bluetooth to determine where exactly a phone is located." The expanded, yet specific, range opens the possibility for branded geofilters at every location of a chain of stores or specific types of locations like a beach, park, or farmers' market.
Our Take on Top News This Week
In this week's show from Friday, November 18, 2016, Michael Stelzner and guests discuss the top news in social media. Topics include new issues with Facebook metrics and updates to reporting (3:24), Pinterest Explore and checkmarks features (16:04), and Periscope audience and broadcast sharing tools (28:50). Subscribe to future shows here.
More News to Note
Facebook Introduces Community Help and Donations in Live: At its inaugural Social Good Forum, Facebook announced new crisis response and charitable giving tools that "empower [its] community to do more good in the world and help keep them safe." Facebook introduced Community Help, "a new feature that lets you ask for or offer help, including shelter, food and supplies after a natural disaster," and expanded Fundraisers "so people can raise money for more than 750,000 nonprofits and add a donate button to Live videos and posts."
Along with these new tools, Facebook expanded its Safety Check feature so that it "will now be triggered entirely by [Facebook's] community, not Facebook" and added more nonprofit partnerships such as Movember and the Bill & Melinda Gates Foundation.
.
Facebook Rolls Out Smart Ad Targeting Capabilities to Pages: An update to Facebook Ads Manager has made it possible for page owners to retarget "Everyone Who Engaged With Your Page" in their custom audiences. According to a screenshot, this option includes "everyone who visited your Page or engaged with your Page's content or ads on Facebook or Messenger." This new capability rolled out to a limited number of users for the time being. Facebook has not confirmed when it will be widely available.
Facebook Scales Back on Ad Targeting by Race: Huffington Post reports that "Facebook is scaling back a tool that could have allowed advertisers to exclude viewers based on their race." Amid "heavy criticism after a ProPublica investigation in late October," Facebook announced that the ability to exclude viewers based on "ethnic affinity" will no longer be available for advertisers who "promote industries that have a history of racial discrimination." The article clarifies that this means there will no longer be racial targeting for ads that pertain to housing, employment, or credit offers.
Disqus Announces Smarter, More Powerful Moderation Panel: Disqus rolled out new tools and improvements to its moderation panel that reduce the time users spend managing comments on their site. The upgraded moderation panel now allows users to sort and prioritize comments and filter comments based on issue type in one click with smart tags and highlights. In addition, Disqus users will soon be able to speed up the moderation process with a moderation history that provides "a robust log of all the moderation actions for a given comment" and "actionable context" for any comment.
Twitter Releases Live Streaming Video App for Android TV: Twitter rolled out its live video app to Android TV. Similar to the Twitter app on other platforms, the Android TV app provides access to "the best of Twitter today plus top global Vine videos and Periscope broadcasts" on big-screen TVs, as well as displaying a running feed of tweets to go with the live video.
Twitter for Android TV is available in the @GooglePlay store! Watch #TNF streaming LIVE on Twitter tomorrow night. https://t.co/5Dsxcuh4fU pic.twitter.com/Z6TewE5dkp

— Twitter (@twitter) November 16, 2016
Facebook Introduces New Android Auto Integration for Messenger: Facebook rolled out an Android Auto integration for Messenger that enables drivers "to listen to and reply to messages using voice commands" or press a button that sends an "I'm driving right now" message as a quick reply to incoming texts. To access this functionality, you must have the Facebook Messenger app installed on your Android device and have an Android Auto-compatible vehicle or aftermarket stereo.
Medium Updates iOS and Android Apps With New Features and Simplified Navigation Tools: Medium's newly updated iOS and Android apps make it "easier to read publications, return to bookmarks and view writer stats." The home page now features handpicked, timely selections from the Medium editors, the latest articles from the publications you follow, and a personalized list of stories based on the people, publications, and tags you follow. Medium's bookmarking and search tools have been moved to more prominent locations for simpler navigation.
Google Allo Adds Predictive Emoji Function and Backgrounds for Chats: Google Allo added a new feature "to make it easier to find and send the perfect emoji or sticker." As you type a message, the new "Smart Smiley" button will suggest "relevant emojis and stickers to help you finish your thought" based on "the words you write and the sentiment of your message." Google also released "a range of backgrounds to compliment [sic] your style" within your Allo chats.
Twitter Updates Twitter Kit for iOS and Android: Twitter Kit for iOS and Android now displays even more tweet attachments, "making it easy to display quoted Tweets and photo sets in your apps." The new Twitter Kit now handles common Twitter attachments such as "video playback, looping GIFs, browsing through photo slideshows, and nesting quoted Tweets for proper context" in your apps along with common Twitter features such as layout, attribution, and URLs.
You can quote us on this! Twitter Kit now supports displaying all common Tweet attachments in your apps. 🖼🎬❝❞ https://t.co/bAAfIl4gaK

— TwitterDev (@TwitterDev) November 15, 2016
Facebook and Google Fight Fake News: TechCrunch reports that "Google and Facebook are finally taking a tiny step in order to fight back against fake news." Both companies have "updated their policies to ban fake news sites from using Facebook's and Google's advertising network." According to Google, any websites who fail to comply with its these new policies and continue to publish articles intended to "misrepresent, misstate, or conceal information" will get banned from using Google AdSense. Likewise, Facebook revised and issued new policies to "rule out fake news sites from using Facebook Audience Network."
Twitter Continues to Combat Online Abuse: Twitter gave users more tools for controlling and reporting online abuse. Twitter expanded its muting functionality to notifications and announced that "in the coming days" all users will have the ability "to mute keywords, phrases and even entire conversations you don't want to see notifications about." Twitter is working to "reduce the burden on the person experiencing the abuse" by giving users "a more direct way to report [hateful conduct] for yourself, or for others, whenever you see it happening" with a new Report Tweet option in the menu.
Twitter has updated and retrained all of its support teams on its hateful conduct policies with a focus on "special sessions on cultural and historical contextualization of hateful conduct." Moving forward, the company will have an ongoing refresher program to keep up with and curb abusive conduct in the future.
Want to stop getting notifications for Tweets that contain certain words, usernames, or hashtags? We're giving you that control. pic.twitter.com/awoNHUYbTG

— Safety (@safety) November 15, 2016
Upcoming Social Media News Worth Following
Facebook Tests Multi-product News Feed Ads: Adweek reports that Facebook is testing "a new type of multiproduct News Feed ad" with select advertisers throughout the holiday shopping season. These experimental ad units feature a main image or video with related product images underneath. When users click on the ads, they're directed to another page with more products and then to the retailers' sites, where they can make direct purchases.
Facebook Testing New Multiproduct News Feed Ads: https://t.co/XcpMSpSgqx #facebook pic.twitter.com/z76ukRlBWT

— SocialTimes (@SocialTimes) November 16, 2016
Twitter Adds QR Codes for Quickly Adding Friends: Twitter is testing QR codes, a new feature that makes adding friends easier than ever. According to The Next Web, Twitter's new QR codes work "the same way Snapchat's [snapcodes] do." Users can create their code within their profile settings and share it on other social media platforms, email, or business cards. A built-in QR reader allows Twitter users to quickly and easily scan other people's codes as well. This new feature isn't available to most Twitter users at the moment but is slowly rolling out to everyone.
Twitter rolls out Snapchat-like QR codes for some users https://t.co/E3dZ84rq5F pic.twitter.com/dimYLXd7cl

— The Next Web 📱💻🌍 (@TheNextWeb) November 17, 2016
Facebook Messenger Expands Rooms Feature to New Test Markets: A new Rooms feature that Facebook began testing in Messenger on iOS earlier this year "has been rolled out to users in Australia and Canada." According to a product developer from Facebook, Rooms is designed to allow users to engage in "topic-based conversations… with others they may not know." Essentially, it offers a way to interact and share content with other people who share your same interests. Facebook has not shared when this new feature will roll out globally.
Facebook Tests Streamlined Status Update Composer on Pages: Facebook is "testing a redesigned status update composer for Pages." A spokesperson from Facebook confirms that this new feature will allow users to "choose what they'd like to achieve before posting to their Page." The spokesperson notes that this capability was previously "hidden behind another step" and "one had to click on the 'Product, Offer, Job' link when posting from their Page."
Some Interesting Studies to Note:
Social Media Update 2016: According to new results from the Pew Research Center, Facebook continues to be America's most popular social networking platform by a substantial margin. Seventy-nine percent of adults Internet users in America are on Facebook. This is more than double the share that uses Twitter (24%), Pinterest (31%), Instagram (32%), or LinkedIn (29%). While younger adults (ages 18-29) continue to use Facebook at a high rate, older adults are joining in increasing numbers. Some 62% of online adults age 65 and older now access Facebook, a 14-point increase from the 48% who reported doing so in 2015. The study found that women use Facebook at somewhat higher rates than men: 83% of female Internet users compared to 75% of males.
State of B2B Content Marketing 2016: Marketing and technology agency Regalix surveyed 342 B2B marketers from a variety of industries about their social media marketing objectives and discovered that nearly three-fifths of those surveyed report that Facebook (58%) and LinkedIn (58%) deliver the best ROI.  Meanwhile, Twitter and YouTube followed with 39% and 14% of social media advertisers, respectively. Pinterest only garnered 3%. Similar data collected last year suggested that B2B marketers were happiest with LinkedIn and placed Facebook toward the bottom of their list of effective platforms.
People-First Media Planning: Facebook IQ and Nielsen analyzed the reach relationship between TV and Facebook based on 25 advertising campaigns across 2014 and 2015 that ran on both TV and Facebook in Italy, France, and the UK. The data found that marketers who use Facebook to complement TV ads can boost audience reach by an additional 5% and enhance the efficiency of their campaigns. This effect is highest among target audiences of ages 18-24 and 25-34, where Facebook reaches an average of 22.6% and 14.0% respectively. This represents 1 in every 8 people in Britain. Facebook provides more insights on this report and offers tips on "creating great video content that works alongside TV" on the Facebook IQ Insights page.
What do you think of Facebook's new metrics and reporting? Have you seen a change in the numbers being reported in your Facebook Page Insights? Please share your comments below.
Recommended Posts
March 18, 2023
March 16, 2023