---
Social Media Marketing – 7 Ways to Add Variety to Your Twitter Marketing
December 14, 2016
No Comments
524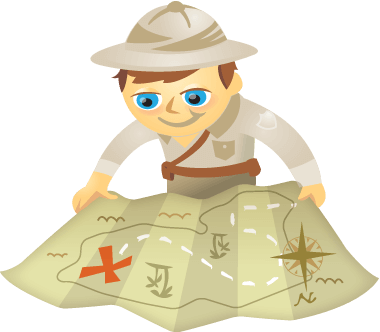 Do you want to improve your Twitter feed?
Struggling to come up with ideas for your tweets?
In this article, you'll discover seven ways your business can tweet.
#1: Run a Twitter Poll
Research is the backbone of any good business decision, so why not ask your Twitter community for their opinion with a Twitter poll?
You can run a Twitter poll from a personal or business account for up to seven days. Once it's live, you can see the results in real time for instant insights. The people who vote in your poll will receive a push notification alerting them to the final results.
Consider your poll question carefully to attract the interest of and engagement with relevant followers. For example, Innovation Enterprise capitalized on the Thanksgiving holiday by tying it in with a question relevant to their business.
To create a Twitter poll, simply start a new tweet and click the Add Poll icon. Your poll question will be in the main body of the tweet and you have 140 characters to work with.
Type in your question and then add suggested answers. Twitter allows you to add four possible answers of 25 characters each. Be sure to add #twitterpoll and a relevant or trending hashtag in your tweet for greater reach.
After you publish the poll, pin your tweet to your profile for better visibility.
You can cross-promote your Twitter poll on other social networks or embed it in a blog post. Consider asking influencers in your community to take the poll and retweet it, but only if it's relevant to their work (so they would be intrigued to find out the results).
Once the poll is over, tweet the results and add them to your blog post (if you published one). Including your expert opinion with the poll results shows authority in your area.
Tip: Run a poll during a live event to increase buzz and generate engagement.
#2: Go Live With Periscope
Native live video on Twitter with Periscope is a great option for live events.
If you're hosting an event, live-stream your event via Periscope and embed it into your website for greater reach and accessibility. Promote your event hashtag at least three weeks in advance of the event so non-attendees can join the conversation and become event advocates and marketers.
The global Digital Citizenship Summit at Twitter headquarters streamed the full one-day conference on Periscope. This resulted in the event trending on Twitter in the San Francisco area.
The event organizers extended the reach of the event by embedding the live Periscope stream on their website, which resulted in 2,300 extra viewers tuning in.
#3: Link to Select Content or Company News
Links in tweets provide invaluable web traffic opportunities and map a journey for your Twitter followers to read more about your business. Links with tweets also perform significantly better and get a much higher number of retweets.
When you share a link to your website on Twitter, think about how the Twitter image, title, and description will look in the feed. If you have a WordPress blog, you can manage this using the Yoast SEO plugin.
Another tip is to put your link in the middle of your tweet, which makes it 26% more likely to get retweeted than if you put it at the beginning or end.
#4: Chime In on a Trending Story
Also consider the other news that is dominating the Twitter "airwaves" and think about how your company can add value to a story, a tactic called "newsjacking."
One way to track potential stories to newsjack is to monitor trends on Twitter. They're shown on the left side of your Twitter feed on desktop, while on Twitter's iOS and Android apps, you can find trends by simply tapping on the search icon.
What's notable about trends is that they're based on your location and whom you follow. However, there will be many world and local news events and conversations that will appear in your trends regardless of your personalization.
Retail store Target recently capitalized on two trends (#MannequinChallenge and #BlackFriday) with an in-store video, which was then picked up by CNN. It's a perfect example of how to newsjack for maximum impact.
#5: Tag Influencers You Mention in Content
If you're producing premium content as part of your social media marketing, consider tagging people or other brands mentioned in that content on Twitter. It's a great way to increase reach through retweets, @mentions, quote tweets, and DMs.
For example, to promote an influencer marketing blog post, Caleb Cousens created a series of graphics that he shared on Twitter, tagging the influencers featured in it. The idea is that those influencers would then retweet the content.
#6: Post Native Video
Twitter has extended its native video duration to 140 seconds, giving you more time to engage followers.
For your business, consider a daily or weekly video feature with a tip of the day or a company/product update that people expect. Or record short videos while attending an event.
#7: Curate Twitter Moments
Twitter Moments lets you curate highlights from an event, conversation, trending news story, or hashtag. You can then embed your moments in blog posts for a richer reader experience. Twitter describes moments as "The best of Twitter in an instant."
For example, you could create moments after attending events where you've spoken.
After you create a Twitter moment, tweet it out with a link to the full curated Twitter moment story. The lightning bolt icon indicates the tweet contains a link to a Twitter moment story.
Get Visual on Twitter
Twitter will reward you for visual storytelling. You can add images to your tweets without losing a single character, so that's an added bonus. Make sure you size all of your images according to Twitter's image dimensions.
Use a tool like Canva or Pablo by Buffer to design your images to share on Twitter. The correct dimensions for a Twitter feed image are 1024 x 512 pixels in JPG, PNG, or GIF format.
Conclusion
These seven tweet tactics will help you increase your follower count, reach a wider audience, and boost your engagement on Twitter.
What do you think? What's your favorite tweet from this list? What are some of your Twitter success stories? Please share your thoughts in the comments below.