---
Social Media Marketing – 24 Hot Tools and Apps for Social Media Marketers
August 23, 2017
No Comments
395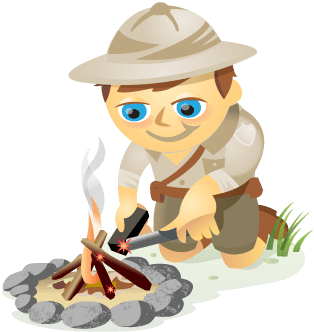 Want to try some new social media marketing tools?
Wondering which apps can enhance your social media audio, video, and images?
In this article, you'll discover 24 useful social media tools.
#1: Narro
Narro is an app that converts text articles into audio files so you can listen on the go.
To convert a text article into an audio file, you can use the Narro bookmarklet, Chrome browser extension, or iOS or Android app. Narro then adds the audio file to your listening feed. You select from a number of male and female voices, and you can alter the speed to make the voice sound more natural.
For example, if you don't have time to read today's article on Social Media Examiner, you would either click the extension or bookmarklet. Narro will then scan that article's text, convert it into an audio file, and put that file into your personal feed. If you subscribe to a feed (like Overcast), the audio file of the article shows up in your feed after a few minutes or so.
Narro has a free version and offers a premium version for $.50/hour.
#2: Workfrom
Workfrom helps you find remote working spaces and connect with people who use them. To search for a remote workspace, you can use the website or the iOS or Android app.
Workfrom takes you through all of the factors you need to consider when deciding whether to work at a remote location. For instance, you learn whether a space is public or private, what the WiFi speeds are, information about any WiFi costs, whether food and drinks are available, if it's open late, whether it's indoor or outdoor, quiet or communal, and more.
People traveling to San Diego for Social Media Marketing World who will be there days before or after the event may need an alternative to working in a hotel room. Workfrom can help them find locations.
Workfrom covers more than 12,500 cities worldwide and has a community of about 250,000 people who are constantly adding new locations and sharing their input. The Workfrom online magazine, #Untethered, offers tips and tricks for working better remotely and optimizing your workspace at home.
Workfrom is free. They also have Pro version that offers perks from partner companies and access to Workfrom's Slack community for $5/month or $50/year.
#3: Newsfeed Burner
How many times have you opened Facebook to do marketing work and started scrolling through your news feed instead?
For help with this social media quicksand, check out Newsfeed Burner, a Chrome browser extension that hides your Facebook news feed.
After you click the browser extension's button, your news feed disappears, although you can get into groups and pages.
Newsfeed Burner also eliminates the feeds for YouTube and LinkedIn.
Go to chrome.google.com/webstore and look for Newsfeed Burner.
Newsfeed Burner is a free Chrome extension.
#4: Loom
Loom is a Chrome browser extension that creates a shareable video as soon as you finish recording.
When you want to share how something works or speak to your audience, Loom is a great choice, especially when video is the ideal way to communicate your message.
Because Loom creates a link that recipients can access without an account, Loom is an easy way to share video over email, instead of writing text emails back and forth to clarify certain points. In Gmail, you can even play the video right in the message window.
After you install the Loom Chrome extension, you can record what you're doing on-screen or with your computer's camera. When you're done recording, a browser tab opens with a URL you can copy and share in an email or anywhere on the web.
Loom offers unlimited video storage and metrics so you can see how many people have viewed your video. You can also download, delete, or password-protect your videos.
Although you need Chrome on your desktop to record and send these videos, people can receive and watch Loom videos on any platform.
If you like how the Chrome extension works, Loom for Gmail integrates the video features right into the Gmail interface.
Loom is a free Chrome extension.
#5: TwIM
TwIM is an iOS app that's dedicated to Twitter direct messages. It's like Facebook Messenger for Twitter.
Compared with the Twitter app, TwIM gives you nuanced control over your Twitter notifications. For example, you can see a notification only when you receive a Twitter direct message so you'll know when you have a message before you open the app.
With TwIM, you can also search for people by username to start a conversation; send full messages with emojis; block and unblock users; reply to people using text, photos, maps, or URLs; and more.
TwIM could be a great new tool for social media managers who are heavily into providing customer service or interaction with fans and friends in Twitter direct messages.
TwIM is a free app.
#6: Reverb
Reverb is an interface that allows you to use Amazon Alexa instead of other artificial intelligence apps such as Siri on your Mac OS or iOS device.
Ask Alexa a question and it gives you a response type. You can connect Alexa to your home to turn on the lights, ask Alexa for weather and traffic reports, and so on.
Reverb also enables you to be less dependent on Amazon devices such as the Echo or the Echo Dot to access Alexa. For instance, if you have a Dot in your office but you're on the go, you can pull out your phone, open Reverb, and ask Alexa anything. Reverb has all of the benefits of the service without the hardware.
This resource works on desktop for Mac, and on mobile and tablets for iOS and Android.
Reverb is a free app.
#7: Just Good Copy
Just Good Copy offers inspiration for writing your email copy. The website is like a swipe file for writing emails.
To find inspiring emails, go to GoodEmailCopy.com and enter the type of email you need to write in the search bar. Your search results show existing emails from familiar companies such as Upwork, Buffer, Trello, Salesforce, Dropbox, Evernote, and Pinterest.
Instead of searching, you can also click a tag for a common type of email. The tags look like colorful bubbles and reflect popular types of email such as thank you, welcome, nurture, maintenance, canceled subscription, and others.
Just Good Copy is a free resource.
#8: TouchRetouch
TouchRetouch is a cool tool for mobile picture-takers who want to edit things out of their photos such as a photo bomber or utility lines.
The TouchRetouch app, available for iOS and Android, is incredibly easy to use. After you open a photo in the app, you select a brush or selection tool and run your finger over the object or line you want to remove.
The tools create a mask over the undesirable image content, and the app analyzes what's around the masked area and wipes it out. Although the analysis isn't 100% perfect, the app does a pretty good job of removing what you mask.
TouchRetouch costs $1.99.
#9: TabCloud
TabCloud helps you manage your browser tabs by opening groups of bookmarked websites all at once.
For example, if checking major social networks is one of your daily tasks, TabCloud can help you open those sites quickly and easily.
To set up the group, set the tabs for Facebook, Twitter, Instagram, and any other sites you need such as your social media management software. Then give the group a name such as Social Channels. After you set up the group, you simply click its button and all of those websites open in your browser.
You can also sync TabCloud with other browsers and use the website favicons for easy recognition. It's a browser extension for Chrome and Firefox, as well as an Android app. The iOS app is coming soon.
TabCloud is a free resource.
#10: Markticle
With Markticle, you can bookmark online articles and mark your progress so you can pick up right where you left off. With the notes and sharing features, you can also share your comments about specific content in the article through Facebook or Twitter.
Markticle is available as a Chrome extension and Android app. After you install Markticle, open the article you want to read, select the text where you're leaving off, and press M to mark that text. You then have the option to leave a note or share the article.
Markticle is a free resource.
#11: Skype Plugin
If you're a Skype user, Skype offers a plugin for Google Chrome or Firefox that makes setting up calls quick and easy. With this plugin, you can insert a Skype call link into an email, social media update, or calendar event. Then the recipient can simply click the link for a phone call.
For instance, write in an email, "Give me a call on Skype when you get a chance." Then click the Skype button to drop a link into the email. When the person clicks the link, he or she automatically calls you on Skype.
You can also insert a Skype link for open office hours or an Ask Me Anything. Create the same link and then drop it into a tweet, a Facebook message, or another social network post.
Similarly, if you're setting up a calendar event for a Skype call, drop the Skype call link into the event notes and you're good to go.
To find the Skype plugin, search for Skype in the Google Chrome Web Store or in Firefox Add-Ons.
Skype is a free plugin.
#12: Write Behind
Write Behind is a cool iOS app that allows you to place text behind people or objects in your photos. The effect makes your images look like professionally designed magazine covers.
The app is simple to use. After you open the photo in the Write Behind app, you select a font and type your text. Then use your finger to tell that app what parts of the photo should appear in the foreground. You might trace around a person so that the text appears behind them.
Jeff Sieh, who does most of our Instagram image creation, has used Write Behind to insert text and create quote images. You can also see examples of what Write Behind can do on its website.
Write Behind is a free app with in-app purchases, ranging from $0.99 to $2.99, for additional fonts and styles. Remove the watermark for $4.99 and unlock everything for $6.99.
#13: Ecamm Live
Ecamm Live gives you a powerful way to do Facebook Live from your Mac desktop computer. During your live broadcast, the software allows you to add creative touches such as graphic overlays. You can even share your desktop and switch between cameras.
The Ecamm Live software stands out by making these powerful features easy to use. You'll find some of the same features that Wirecast or OBS offer, but the Ecamm Live interface uses drag-and-drop technology.
Ecamm Live's most notable feature is screen sharing, which allows you to show off what you're doing on-screen while going live. With picture-in-picture, the audience can see you in a thumbnail video and you can choose where to place it.
With the graphic overlays, you can share a URL, your name and title, a logo, or other graphics.
After you install the Ecamm Live desktop application on your Mac and connect your Facebook account, you can go live from your desktop to your profile and business pages with one click of a button. (Note: Ecamm Live doesn't support groups yet.)
While you're live, the Ecamm Live interface looks and feels like the Facebook Live interface on a mobile device. See the comments and reactions pop up so you can engage with your live audience. You'll like how Ecamm Live allows you to be creative and avoid getting too caught up in the tech.
Ecamm Live has a one-time cost of $29.95. You can also download a free trial.
#14: Grids
Try Grids for a cool way to view and interact with Instagram on your desktop computer.
If you're a marketer looking to mirror the Instagram mobile experience on your desktop, this stand-alone app for Windows and Mac OS X has a beautiful and intuitive interface.
The big bonus is the ability to see Instagram stories. You can also switch accounts without having to log out and log back in, and you can bookmark people, locations, and hashtags that interest you.
To take advantage of the larger desktop screen, you can view Instagram posts in several different grid views, as well as a widget view that looks like a mobile device.
Essentially, Grids creates the Instagram mobile experience on your desktop, with a few extra features.
Grids has an extremely limited free version (it doesn't include Stories and you can only add one account), as well as a premium upgrade, which is well worth the cost of $8.99.
#15: Clips
Apple recently released Clips, an iOS app for creating and editing square video, which tends to perform best on social media. Clips is ideal for creating short videos that you share in your social news feeds or as stories on Facebook or Instagram.
Clips is like a little iMovie editor stripped down for social media videos. You can record and edit video and add filters, posters, speech bubbles, and more. The app even lets you create a title slide or add content from your camera roll. To add music, choose from the included audio clips or select one of your own.
The Live Titles feature is an easy way to add closed captioning. This is helpful because on social platforms, video is typically muted until the captions draw viewers in. After you turn on Live Titles, the app translates your voice to text and the words pop up at the bottom of the screen. The text-to-speech functionality is pretty accurate, but you can edit the text if needed.
Facebook, Twitter, and Instagram allow you to upload video in a square format, and Clips is a cool way to create these videos with little effort. The app combines the camera and effects into one easy tool.
Clips is a free app.
#16: Swipeable
Swipeable is a mobile app that turns a panoramic or 360-degree photo into a carousel of images for Instagram.
On Swipeable's Instagram page, you can see how cool the images look.
To use the app, upload an image and Swipeable splits it into a series of square images. Swipeable uses your whole panorama or 360-degree photo, so if you want to crop anything, do that before you use Swipeable to create your carousel. You can have up to 10 images.
Swipeable is currently available only for iOS; however, look for an Android version soon.
Swipeable is a free app.
#17: TinyMails
TinyMails is a cool Google Chrome plugin for Gmail. As you're writing an email, TinyMails tells you the word count and how long your message will take to read. For instance, it may say a paragraph-long email is 547 words and will take 2 minutes and 53 seconds to read.
TinyMails is helpful when you need to be brief. If you know you're sending an email to someone who'll spend only a minute or two reading it, you can keep it short so your recipient will read the whole thing.
After you add this extension to your Chrome browser, the TinyMails counter appears under the Send button in Gmail so you can track the length of your emails.
Find TinyMails in the Google Chrome Store.
TinyMails is a free extension.
#18: Storeo
Storeo is a fun iOS app that helps you produce Instagram stories.
Record a regular-length video on your phone, open it in this app, and the app chops the video into 15-second segments, the correct length for an Instagram story. For example, the app would split up a minute-long video into four 15-second Instagram stories.
When you use Storeo, your Instagram stories move seamlessly so each segment feels like one story. As a result, when someone starts watching the first story, they're more likely to watch the later ones.
Because Storeo works with videos that you record on your phone, the production process is easier than recording with the Instagram app.
On Instagram, the timer prompts people to slow down or speed up near the end of a 15-second recording. Then, when your story viewers can tell you're transitioning, they may not watch the next story. However, if you record your video as one segment on your phone and then slice the video in Storeo, viewers won't even notice the change from one story to the next.
Storeo can also work for Facebook Stories and Facebook Messenger Day, because in these features, the video segments can be a few seconds longer. However, Storeo doesn't work well with Snapchat because Snapchat videos are 10 seconds.
Storeo has a free version and offers a premium version for $8.99.
#19: Bynd
Bynd is a time-saving mobile app for social media monitoring. In this one app, you can create curated feeds for Twitter, Facebook, Instagram, YouTube, and other social networks.
To start using the app, sign in with the services you want to check and choose whom you want to see from each social platform. It's like creating a VIP list for each platform so you don't miss posts from the people you want to follow closely.
At the top of the app, you can switch among the social networks you follow. Simply tap their names.
Bynd is currently available for iOS and an Android version will be released Q3 2017.
Bynd has a free version. Unlock additional social networks for $0.99 each and unlock everything for $2.99.
#20: Todobook
Todobook is a Google Chrome plugin that places a to-do list where you typically see your Facebook news feed. When you're logged into Facebook to work, that to-do list can help you avoid wasting time by becoming distracted by the news feed.
With Todobook, the to-do list doesn't sync with a task manager system. Instead, you enter your own list of to-do items. Then you'll need to mark the day's items as done before Todobook will display your Facebook news feed. Although the to-do list blocks your news feed, you can still work in your Facebook groups and pages.
If you're a social media marketer who's easily distracted by the Facebook news feed, this app can help you accomplish your top three or four priorities in your Facebook groups or pages. Of course, technically you can mark tasks as done and move to your news feed without actually completing the tasks, but the to-do list can help you focus if you're disciplined about how you use it.
Find Todobook in the Chrome store.
Todobook is a free plugin.
#21: Lumyer
Lumyer adds augmented reality camera effects to your photos or videos.
This app, available on iOS and Android, is unique in that you can add motion graphics, accents, or static elements to an existing photo or video.
You can add confetti, snow, lightning, a lens flare, and more. The app includes face filters that were previously only available through Snapchat or Instagram. The app also includes cool green-screen effects that add movement behind the person in the foreground.
To use Lumyer, take a photo or video. Then open the app, download the effects you want to add, and apply them to your photo or video. When you're done, save your changes and upload your photo or video to your desired social media platform.
Lumyer is a free app. While most of the filters and add-ons are free, some cost $0.99 or $1.99. Remove the watermark for $1.99.
#22: TextExpander
TextExpander allows you to create text snippets that insert longer lines of text. It will save you tons of time.
Use TextExpander to insert boilerplate content, create abbreviations for frequently used words, and more. Say you save SME as a snippet in TextExpander. Every time you type SME, TextExpander changes the snippet to Social Media Examiner.
TextExpander snippets can insert all sorts of content. For instance, use a snippet to insert boilerplate answers for frequently asked questions. TextExpander can also insert emojis and GIFs. If you don't remember the trigger text, you can search for it in TextExpander.
You can sync the snippets across Windows, Mac, and iOS devices so you can access your snippets from almost anywhere. On iOS, TextExpander adds a new keyboard for typing your snippets.
Sharing your snippets with co-workers or friends is another timesaver. Anyone who has the app can import snippets you've shared into their TextExpander app.
For teams and organizations, TextExpander offers additional tools for sharing snippets, which can help your business deliver consistent, up-to-date information.
If your company is selling tickets to an event and you want everyone to use the same promo language, put one person in charge of creating and changing the text in TextExpander. Then anytime somebody types the designated shortcut, TextExpander inserts the correct language. The entire team has the same up-to-date boilerplate information.
TextExpander costs $3.33/month for a single user and $7.96/month per person for a team setup when billed annually.
#23: GIPHY Says
GIPHY Says is a cool new app from GIPHY that turns your photo and speech into a personalized GIF.
With GIPHY Says, social media managers can spice up replies to their community. Try creating a GIF that says, "Thanks a lot!" or "That's awesome!" or "I'll see you there!"
When you hit record in the GIPHY Says app, it doesn't record the audio. Instead, it takes dictation and turns what you say into GIF text. Place the text in different places on your image and format the text in various styles, such as comic book character bubble-style speak or big bold letters. Swipe left to right to browse the themes.
After you create your GIF in GIPHY Says, download the image and post it anywhere you like, such as a reply to someone on social media.
Although the GIPHY app is available on iOS and Android, GIPHY Says is only for iOS at this time. Find it in the App Store.
GIPHY Says is a free app.
#24: Emojipedia
With Emojipedia, you can find the emoji you're looking for right away.
Scanning a full emoji keyboard or list can involve a lot of scrolling. However, Emojipedia allows you to type a search term and see only relevant emojis.
For example, for a Facebook post, I wanted to add an emoji of a person making a muscle with their arm. When I searched for "muscles," Emojipedia showed an emoji called "flexed biceps." I clicked the emoji, and then copied and pasted it directly into my Facebook post.
Because emojis look slightly different on the various platforms (Facebook versus Google, etc.), Emojipedia also shows how the emoji looks on each platform.
Emojis are great for social media posts because they evoke emotion and increase engagement. An emoji can also punctuate your post, save space, and allow you to be creative and have fun.
Emojipedia is a free resource.
Over to You
There are always new resources being released to help social media marketers and content creators improve their graphics, engagement, productivity, and more. Check them out and discover which apps and extensions work best for you.
Search Discovery to find more tools and apps featured in the Discovery of the Week segment on the Social Media Marketing podcast.
What do you think? Have you tried any of these social media resources? What apps have you found useful? Please share them in the comments below.
Recommended Posts
September 27, 2023
September 26, 2023